1. News in Photos from mikenova (4 sites)
WSJ.com: World News: Indonesia Lifts Threat to Ban Encrypted App Telegram

Indonesias information technology minister says the government will allow the encrypted messaging app Telegram to continue operating because it is taking steps to address negative content.
WSJ.com: World News
Saved Stories – None
GOP insider: paranoid Donald Trump trying to fire everyone because he thinks theyre plotting 25th Amendment
Embassy Reductions Won't Deter US, Pence Says – New York Times
Donald Trump personally dictated son's statement on meeting with Russian lawyer, says report – Firstpost
Eric Trump: 'The People Of This Country Love My Father'
Donald Trump is about to fire yet another top adviser, this time for the sin of being annoying
GOP House member calls on Mueller to resign – The Hill
Painter: Trump Should Resign If He Dictated Trump Jr. Russia Statement, 'Signs of Authoritarianism Are Staring Us in … – Breitbart News
Putin's shock therapy may help Trump bury the Russia story – Asia Times
House Conservative Calls for Special Counsel's Resignation – U.S. News & World Report
Congressman: Mueller must resign from Russia probe because of relationship with Comey – Washington Times
House conservative calls for special counsel's resignation – WFTV Orlando
President Trump should leave attorney general alone – New Jersey Herald
Donald Trumps own base begins turning against him after he fires Anthony Scaramucci
Is This Defense Minister a Russian Double Agent? – Daily Beast
Another conservative House Republican calls on Mueller to resign – Washington Post
Trump dictated misleading statement on son's Russia meeting – reports – RTE.ie
Donald Trump was micromanaging every aspect of the Trump-Russia coverup, and now its coming out
Trump's Lawyer Denied President Helped Draft Don Jr.'s Statement Just Weeks Ago
james b. comey – Google News: Trump dictated son's misleading statement on meeting with Russian lawyer – OCRegister
james b. comey – Google News: John Kelly, Asserting Authority, Fires Anthony Scaramucci – New York Times
Putins Bet on a Trump Presidency Backfires Spectacularly The New York Times
Putins Bet on a Trump Presidency Backfires Spectacularly
Sam Shepard, Pulitzer-winning playwright, is dead at 73
Russias twin track approach
Sam Shepard, Pulitzer-winning playwright, is dead at 73
Saved Stories – None
GOP insider: paranoid Donald Trump trying to fire everyone because he thinks theyre plotting 25th Amendment

Yesterday I laid out why the sheer size of Donald Trump's attempted staff and cabinet shakeup could only logically point to an attempt on his part at changing the math behind the 25th Amendment (link). I suggested that Trump is making paranoid moves because he thinks his own people are plotting against him, whether they really are or not. Now it turns out a Republican insider has the same view.Today, former Labor Secretary Robert Reich posted a conversation he had with an unnamed friend whom he describes as a former Republican member of Congress. This individual, who is still presumably well connected to the current Republicans in Congress, says that Donald Trump is in the process of unwittingly getting himself ousted through sheer paranoia: "The way I hear it, he thinks theyve been plotting against him." When asked for clarification, he stated "Twenty-fifth amendment!" before adding "Trump thinks theyve been preparing a palace coup. So one by one, hes firing them."

The GOP insider continued: "Its ludicrous. Sessions is a loyal lapdog. Tillerson doesn't know where the bathroom is. Thats my point. Trump is fritzing out. Having manic delusions. Hes actually going nuts … How long do you think it will be before everyone in Washington knows hes flipping out? I dont mean just weird. I mean really off his rocker … They dont have to plot against him. It will be obvious to everyone that hes got to go. Thats where the twenty-fifth amendment really does comes in."

Although White House staffers like Reince Priebus and Sean Spicer don't get to vote on the 25th Amendment, they could use their influence and first-hand experiences to convince cabinet members that Donald Trump is dangerously unfit. Ironically, they can still do that, and may now be more motivated to do so, because they've been fired. Sessions and Tillerson do get to vote on the 25th Amendment. And for that matter, so did John Kelly, until Trump took his out of the cabinet this week by making him the Chief of Staff.

The post GOP insider: paranoid Donald Trump trying to fire everyone because he thinks they're plotting 25th Amendment appeared first on Palmer Report.
Embassy Reductions Won't Deter US, Pence Says – New York Times
Donald Trump personally dictated son's statement on meeting with Russian lawyer, says report – Firstpost
Eric Trump: 'The People Of This Country Love My Father'

"My father has the voice of this country."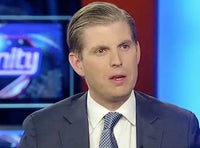 Donald Trump is about to fire yet another top adviser, this time for the sin of being annoying

Donald Trump has fired so many top people recently from his administration, or forced them to resign, or tried and failed to convince them to resign, or arbitrarily shifted them from one job to another, it's been difficult to keep track. For instance Anthony Scaramucci was fired after just eleven days. But now it turns out Trump is out to fire yet another top adviser, and for the most absurd reason to date.Here's what New York Times reporter Glenn Thrush has to say: "Admin sources told me they think Kelly hiring makes it more likely Trump ousts McMaster (who annoys him) replaces him w Pompeo." (link). No further details have been provided as to just how likely this is, or when it might happen. But it means we've reached the point where Donald Trump is now preparing to fire one of his top military advisers, thus creating additional instability and yet another vacancy somewhere down the line, simply because he finds that military adviser annoying. And yet it somehow gets even worse.

Trump would be able to shift Mike Pompeo from his current role of CIA Director to National Security Adviser without needing a confirmation process. But he would then need to get his new CIA Director nominee approved by a Senate that's becoming increasingly reluctant to do give him any possible escape from his Russia scandal. That could prompt Trump to simply leave the position vacant, thus putting yet another agency in the hands of an acting Director, as is already the case with the FBI.

This would also mean that Donald Trump would be on his third National Security Adviser in just six months, and arguably his fifth choice. Michael Flynn lasted just twenty-four days in the position before resigning for his role in the Russia scandal. Robert Harward then turned down the job in profane fashion. David Petraeus was also reportedly offered the position, even though he's still on probation for leaking classified intel, but he also didn't want the job. That means the 'annoying' H.R. McMaster was his fourth choice, and Pompeo would be the fifth.

The post Donald Trump is about to fire yet another top adviser, this time for the sin of being "annoying" appeared first on Palmer Report.
GOP House member calls on Mueller to resign – The Hill
Painter: Trump Should Resign If He Dictated Trump Jr. Russia Statement, 'Signs of Authoritarianism Are Staring Us in … – Breitbart News
Putin's shock therapy may help Trump bury the Russia story – Asia Times
House Conservative Calls for Special Counsel's Resignation – U.S. News & World Report
Congressman: Mueller must resign from Russia probe because of relationship with Comey – Washington Times
House conservative calls for special counsel's resignation – WFTV Orlando
President Trump should leave attorney general alone – New Jersey Herald
Donald Trumps own base begins turning against him after he fires Anthony Scaramucci

Donald Trump appears to have hired Anthony Scaramucci under the false pretense of making him a key long-term adviser, when all Trump really wanted was to use the erratic Scaramucci to chase away Reince Priebus and Sean Spicer before dumping him as well. Now that Trump has fired The Mooch after just eleven days, it's led to a remarkable amount of hang-wringing and backlash from his own base, many of whom are now angry at him.Prominent alt-right Donald Trump cheerleader Mike Cernovich lashed out at Trump after the firing, tweeting that "Mooch sold his company, and this is what happens. After this, only swamp monsters and those without other options will work for Trump WH" (link). While it was somewhat startling to see Cernovich taking an anti-Trump stance on the matter, the responses from his fellow Trump fans may have been more telling.

For instance one member of Trump's base tweeted a reply which read "I'm super disappointed in this move. I hope our President is doing this with good reason. Not sure I'd be in a rush 2 work 4 WH now." Another seemed to agree, ruefully tweeting that "in one week Mooch did more to win over the hearts of patriots than Trumps entire administration could do in 6 months." And yet another was clearly left jaded by what happened: "Sold his company, missed his child's birth and got divorced by his wife. Ask him if it was worth it. I'd say not." All of these tweets can be found in response to the above-linked Cernovich tweet.

There were plenty of other members of Donald Trump's base who defended Trump, with many of them offering the rather odd reasoning that Trump should be allowed to mislead Scaramucci and ruin his life if he wants. That tells us a lot about the true nature of Trump's supporters. But the upshot here is that up to now, all of Trump's base had been solidly behind him yet now this whole Scaramucci fandango is causing a number of them to openly question whether Trump is what they were hoping for when they voted for him.

The post Donald Trump's own base begins turning against him after he fires Anthony Scaramucciappeared first on Palmer Report.
Is This Defense Minister a Russian Double Agent? – Daily Beast

Daily Beast

Is This Defense Minister a Russian Double Agent?

Daily Beast

He points out that when Macierewicz tried and failed to prove a conspiracy about the disbanded Polish WSI (military

intelligence service

) more than a decade ago, he also slipped up by naming dozens of spies who were serving on his own side.
Another conservative House Republican calls on Mueller to resign – Washington Post
Another conservative House Republican calls on Mueller to resign

Washington Post

Another conservative House lawmaker is 

calling

 for special counsel Robert S. Mueller III to 

resign

, arguing that he has a conflict of interest that should disqualify him from running the Department of Justice's probe of potential connections between

…
Trump dictated misleading statement on son's Russia meeting – reports – RTE.ie
Donald Trump was micromanaging every aspect of the Trump-Russia coverup, and now its coming out

Maybe it was all a coincidence, and the developments just happened to hit a dry spell these past ten days. Or perhaps the public was so engrossed with the Anthony Scaramucci freak show that the media decided to hold off from reporting on more important matters until he played himself out. But regardless of the reason, Donald Trump's Russia scandal came roaring back to life late last night and now it looks like the floodgates may have fully opened up directly on Trump's own head.Just hours after Donald Trump fired Scaramucci on Monday afternoon, a major new Trump-Russia bombshell landed in the Washington Post (link). The story immediately stood out for its weirdness: Trump himself dictated the statement that his son Donald Trump Jr had released, in which he falsely claimed that the Russia meeting at Trump Tower was about adoption. But once you get past the sheer absurdity of Trump having inserted himself into the mix in that manner, the true underlying importance of this story becomes clear.

At the first sign of trouble in this particular aspect of the Trump-Russia scandal, Donald Trump insisted on rushing in and personally taking charge. This means that there's a lot more to this story that the WaPo is surely still piecing together. Trump clearly micromanaged the Junior-Russia coverup from start to finish, so more details will soon emerge about the other ways in which his fingerprints were on his son's ever-changing story. But it also tells us that Trump also likely took charge of the coverup effort in every other aspect of his Russia scandal.

Just wait til it comes out that Donald Trump told Jeff Sessions what lies to tell under oath about his Russia meetings, or that Trump told Jared Kushner to lie about Russia on his security clearance forms. Now that we know he's been micromanaging the Junior-Russia coverup, we also know that he's been micromanaging the entire Trump-Russia coverup all along. Now it's all going to come out, and it'll be his undoing.

The post Donald Trump was micromanaging every aspect of the Trump-Russia coverup, and now it's coming out appeared first on Palmer Report.
Trump's Lawyer Denied President Helped Draft Don Jr.'s Statement Just Weeks Ago

"I do want to be clear the president was not involved."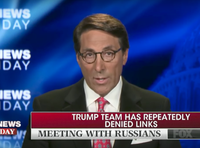 james b. comey – Google News: Trump dictated son's misleading statement on meeting with Russian lawyer – OCRegister
 james b. comey – Google News
james b. comey – Google News: John Kelly, Asserting Authority, Fires Anthony Scaramucci – New York Times
 james b. comey – Google News
Putins Bet on a Trump Presidency Backfires Spectacularly The New York Times

Source: Putins Bet on a Trump Presidency Backfires Spectacularly – The New York Times
Putins Bet on a Trump Presidency Backfires Spectacularly

Putins Bet on a Trump Presidency Backfires SpectacularlyPutins Bet on a Trump Presidency Backfires Spectacularly


If the sanctions passed by Congress last week sent any message to Moscow, it was that Mr. Trumps hands are tied in dealing with Moscow, probably for years to come.
Sam Shepard, Pulitzer-winning playwright, is dead at 73

NEW YORK (AP) — Sam Shepard, the Pulitzer Prize-winning playwright, Oscar-nominated actor and celebrated author whose plays chronicled the explosive fault lines of family and masculinity in the American West, has died. He was 73….
Russias twin track approach
NBC News' Keir Simmons on Russias response after White House indicated Pres. Trump will sign sanctions bill
Sam Shepard, Pulitzer-winning playwright, is dead at 73

NEW YORK (AP) — Sam Shepard, the Pulitzer Prize-winning playwright, Oscar-nominated actor and celebrated author whose plays chronicled the explosive fault lines of family and masculinity in the American West, has died. He was 73….
Mike Nova's Shared NewsLinks
Trump Removes Anthony Scaramucci From Communications Director Role
---
Mr. Scaramucci had boasted about reporting directly to the president, not the chief of staff. But the decision to remove him came at Mr. Kelly's request, the people said.
It was not clear whether Mr. Scaramucci, who is known informally as "The Mooch," will remain at the White House in another position or will leave altogether. The White House had originally said that his official start date as a government employee was to be August 15, although he appeared to begin performing his duties immediately.
While Mr. Kelly's objection was the decisive factor in Mr. Scaramucci's departure, people close to the decision said that Mr. Trump had quickly soured on the wisecracking, Long Island-bred former hedge fund manager, and so had his family.
Ivanka Trump, the president's daughter, and Jared Kushner, her husband, had pushed the president to hire Mr. Scaramucci, seeing him as a way to force out Mr. Priebus, the former national Republican committee chairman, and his allies in the West Wing.
In that, Mr. Scaramucci was successful. Mr. Spicer, a close ally of Mr. Priebus, resigned just hours after the news about Mr. Scaramucci's hiring was made public. And shortly after Mr. Scaramucci called Mr. Priebus a "paranoid schizophrenic, a paranoiac," — adding a more vulgar term to the beginning of the phrase — Mr. Priebus, too, offered his resignation.
Mr. Trump was initially pleased by Mr. Scaramucci's harsh remarks, directed at Mr. Priebus and Steve Bannon, the chief White House strategist. But over the weekend, after speaking with his family and Mr. Kelly, the president began to see the brash actions of his subordinate as a political liability and potential embarrassment, according to two people familiar with his thinking.
Mr. Scaramucci's swift departure is an early indication that Mr. Kelly intends to assert his authority over the operations of the White House, and that several of the big personalities there — including Mr. Kushner, Ms. Trump and Mr. Bannon — may be inclined to defer to him.
It also suggests that, at least for the moment, Mr. Kelly has the president's support in that effort.
The president still values Mr. Scaramucci, according to people close Mr. Trump and his family, and is hoping to find another, less high profile, position for him in the White House — although it is uncertain if Mr. Scaramucci would be willing to accept a demotion.
scaramucci – Google Search
---
New York Times
–
1 hour ago
WASHINGTON — President Trump on Monday removed Anthony Scaramucci from his position as communications director, the White House …
Putins Bet on a Trump Presidency Backfires Spectacularly
---
But it is unclear how much the announcement will affect day-to-day relations. While the Russian news media said 755 diplomats would be barred from working, and presumably expelled, there do not appear to be anything close to 755 American diplomats working in Russia.
That figure almost certainly includes Russian nationals working at the embassy, usually in nonsensitive jobs. (A 2013 State Department inspector general's report, the last concrete numbers publicly available, said there were 934 "locally employed" staff members at the Moscow Embassy and three consulates, out of 1,279 total staff members. That would leave roughly 345 Americans, many of whom report regular harassment by Russian officials.) And of course there are many nondiplomats working for the United States government in Russia at any given time — experts from departments across the government, from energy to agriculture, and a large station of spies, some working under diplomatic cover.
"One of Putin's greatest goals is to assure Russia is treated as if it was still the Soviet Union, a nuclear power that has to be respected and feared," said Angela Stent, the director of Eurasian, Russian and East European studies at Georgetown University. "And he thought he might get that from Trump," said Ms. Stent, who was the national intelligence officer for Russia and Eurasia during the administration of George W. Bush.
But now, she added, the Russians look at the chaos in the White House "and see a level of unpredictability there, which makes them nervous." The reaction, she said, was to retreat to old habits — and the expulsion of diplomats is, of course, one of the oldest.
Those in the administration who served during the Cold War are also returning to that terminology. Dan Coats, the director of national intelligence, told a security conference in Aspen, Colo., this month that he had no doubt that the Russians "are trying to undermine Western democracy." His boss has never uttered a similar phrase.
A senior administration official, who spoke on the condition of anonymity on what has become one of the most sensitive diplomatic problems facing the Trump administration, said the White House had not given up hopes for a better relationship. Mr. Putin's interview on Russian television, in which he announced the reduction in staff, was free of bombast, the official noted. Russia seems uncertain about the direction of the relationship, leaving open the possibility of a reversal.
"The Russians would have preferred not to head down this path, but Putin didn't feel he had a choice but to respond in the classic tit-for-tat manner," said Rolf Mowatt-Larssen, who has served in a number of senior intelligence roles for the United States, including in Russia. "We've been in a new Cold War for some time now. Any hope for a short-term improvement in relations is gone."
That downturn accelerated in the last days of the Obama administration, he argued, "when emotions took over the relationship." Now, said Mr. Mowatt-Larssen, who recently became director of intelligence and defense projects at the Belfer Center at Harvard's Kennedy School, "fear has replaced anger in dealing with Russia."
Sergey V. Lavrov, the savvy Russian foreign minister, has struck a measured tone in his conversations with Secretary of State Rex W. Tillerson. In public, he has blamed not Mr. Trump, or the investigation into the Russian influence operation around the election, but Congress. "The latest developments have demonstrated that the U.S. policy turns out to be in the hands of Russophobic forces that are pushing Washington toward confrontation," the Foreign Ministry said on Friday, after the passage of the latest sanctions act.
Forty-eight hours later, Mr. Putin announced the huge reduction in diplomatic staffing. He said the order would take effect Sept. 1. That leaves time for haggling.
But the fundamental issue will not go away by then. Mr. Putin has now concluded that his central objective — getting relief from the American and European sanctions that followed the annexation of Crimea in 2014 — is years away. Once new sanctions are enshrined in law, like the ones Congress passed and Mr. Trump has reluctantly agreed to sign to avoid an override of his veto, they generally stay on the books for years.
Moreover, Washington is awash in warnings that the attacks on the election system last year are just a beginning. "They are just about their own advantage," James B. Comey, the F.B.I. director, told the Senate Intelligence Committee just before he was fired by Mr. Trump. "And they will be back."
James R. Clapper Jr., the former director of national intelligence and a veteran of the Cold War, echoed that thought recently and mixed in more than a few issues that sounded straight out of the 1980s nuclear competition. "What we don't mention very often is the very aggressive modernization program they're embarked on with their strategic nuclear capability," he said.
And that, in the end, is the real risk. With the exception of Syria — where the militaries of both nations have had sporadic, if mutually suspicious, contact — there is virtually no military-to-military conversation of the kind that took place routinely during the Cold War. And with Russian and American forces both operating near the Baltics, and off the coast of Europe, the chances for accident and miscalculation are high.
This latest plunge in relations comes at the 70th anniversary of "The Sources of Soviet Conduct," an article George Kennan, the architect of Cold War strategy, published in Foreign Affairs in July 1947 under the pseudonym "X."
It defined the strategy that dominated Washington for the next four decades, captured in Mr. Kennan's line that the "United States policy toward the Soviet Union must be that of a long-term, patient but firm and vigilant containment of Russian expansive tendencies."
That was not the approach Mr. Trump had in mind a year ago. It may now be the approach forced upon him.
Donald Trump continues frantically reshuffling his advisers like deck chairs on the Titanic
---
Now that Donald Trump's failed administration has dissolved into total freefall and even his own party no longer seems particularly interested in propping him up, he's settled on a rather simplistic and predictable solution. He's scapegoating a number of key members of his staff with no rhyme or reason, while also shuffling other advisers from one role to another at random. By all accounts, the panic moves on the Titanic are still getting underway.
Over the past week Trump has brought in Anthony Scaramucci to fill the long vacant White House Communications Director role. That prompted the resignation of Press Secretary Sean Spicer, along with the scapegoating of Chief of Staff Reince Priebus. The Chief of Staff role is now being filled by John Kelly, who is vacating the position of Homeland Security Director, which will become vacant for now. Derek Harvey has also been fired from the National Security Council this week, with no known replacement. But those are just the confirmed moves, and far more shuffling of the Titanic deck chairs is imminently expected.
According to the New York Times, Trump is considering firing National Security Adviser H.R. McMaster and replacing him with current CIA Director Mike Pompeo (link), which would leave the CIA Director position vacant. According to Newsweek, Trump is also considering firing Steve Bannon (link). Trump is publicly trying to convince Attorney General Jeff Sessions to resign, though ABC News belives that Trump might try to shift Sessions to Homeland Security (link). And there's also widespread buzz that Secretary of State Rex Tillerson, and to a lesser extent Secretary of State James Mattis, are considering resigning in disgust.
So as it stands, Donald Trump currently has no FBI Director, he's about to have no Homeland Security Director, he may soon have no CIA Director, he's considering getting rid of his National Security Director, he's trying to get rid of his Attorney General, he may lose his Secretaries of Defense and State, and he's thinking about doing away with whatever it is that Steve Bannon does. This is precisely what people mean whenever they refer to shuffling the deck chairs on a sinking Titanic. Regular readers, feel free to support Palmer Report
The post Donald Trump continues frantically reshuffling his advisers like deck chairs on the Titanicappeared first on Palmer Report.
Donald Trump's mental health – Google Search
---
Updated | The fitness of Donald Trump to serve as president of the United States is an issue that has cropped up multiple times during the …
Donald Trump's mental health – Google Search
---
Alzheimers and dementia are a necessary part of the conversation about Donald Trump
---
If you've ever watched a loved one suffer through a disease that caused severely diminished mental capacity, you know how tragic and devastating it can be. For that reason, diseases such as Alzheimer's and dementia are generally spoken about with great care. They're also arguably not spoken about often enough, out of rightful fear of being offensive. But when it comes to the ongoing and evolving conversation about Donald Trump, it's well past time to acknowledge the obvious.
It would be counterproductive, not to mention grossly unfair to those who do suffer from these diseases, for us to arbitrarily accuse someone like Donald Trump of suffering from a disease like Alzheimer's and dementia simply because we have a low opinion of him to begin with. But based on the rapidly deteriorating cognitive function that Trump has begun displaying in recent months, the average layperson who's been paying close attention has been able to see that he's clearly suffering from some type of rapidly worsening condition.
Trump often doesn't appear to know where he's at or to whom he's speaking. He blankly wanders out of the room in the middle of press conferences and bill signings, seemingly with no idea of why he was supposed to have been there. He blankly wanders away from his own motorcade. He can't be trusted to speak to groups of children. His spoken vocabulary is shrinking. He no longer appears to be writing his own tweets. His staff seems to be having a harder time covering for him by the day.
So in addition to the numerous political arguments for why Trump isn't fit for the job, based on everything from his extremism, to his lack of decency, to his election rigging, to his lifetime of financial crimes, to his obstruction of justice, we now have this more fundamental issue. Even if Trump had been doing a suitable job as president up to this point, his collapsing cognitive condition alone is enough to make the case for his removal by the 25th Amendment.
It's time for us to begin talking out loud about the fact that Donald Trump is clearly suffering from Alzheimer's and dementia or a similar condition. It's time to get doctors, and those who have witnessed these diseases up close, to back us up on it. And we must do it in a respectful enough manner such that moderates will come around to seeing his deteriorating condition for themselves, rather than merely assuming that we're trying to be mean to Trump because we don't like him. After all, if President Obama had begun demonstrating these kinds of symptoms of rapidly collapsing cognitive function, we'd have had no choice but to call for his removal as well.
The post Alzheimer's and dementia are a necessary part of the conversation about Donald Trumpappeared first on Palmer Report.
trump good and bad – Google Search
---
Trump transgender decision rattles Pentagon – The Hill
---
Trump enlists Kelly to enforce order, but can the zoo be tamed?
---
President Trump is trying to take command of his floundering administration by enlisting a retired four-star Marine general as his White House chief of staff, empowering a no-nonsense disciplinarian to transform a dysfunctional West Wing into the "fine-tuned machine" the president has bragged of running but which has not yet materialized.
John F. Kelly will be sworn in Monday at the nadir of Trump's presidency, with historically low approval ratings, a stalled legislative agenda and an escalating Russia investigation that casts a dark cloud.
Trump envisions Kelly executing his orders with military precision and steely gravitas, and without tending to outside political motivations or fretting about palace intrigue, according to Trump confidants. The president replaced Reince Priebus with Kelly, who had what Trump considers a star run as homeland security secretary, in the hope of projecting overall toughness and of inspiring the respect — and even fear — that has eluded him on Capitol Hill, where fellow Republicans last week defied the White House on health care and Russian sanctions.
But no matter how decisive his leadership, Kelly alone cannot turn Trump's vision into reality. Warring internal factions that have stirred chaos, stoked suspicions and freelanced policies for six straight months may not easily submit to Kelly's rule. And the president — whose rash impulses routinely have sabotaged the best efforts of his senior aides — has shown no willingness to be tamed.
"Kelly is an incredibly disciplined person who could bring order to the process if the animals in the zoo behave," said John E. McLaughlin, a former acting director of the CIA who served in seven administrations. "The danger he has is that Trump will be Trump."
It's like the movie "Mean Girls," except it's at the White House. Stop trying to make Pickle happen, Sarah. It's like the movie "Mean Girls," except it's at the White House. (Gillian Brockell, Adriana Usero/The Washington Post)
(Gillian Brockell,Adriana Usero/The Washington Post)
[Trump names Homeland Security Secretary John Kelly as White House chief of staff, ousting Reince Priebus]
Kelly got a quick introduction to his new life on Saturday: an angry tweet storm from Trump in which he told Senate Republicans to "Get smart!" and change chamber rules to make it easier to pass his priorities, saying that the senators "look like fools."
If Kelly has been recruited to bring order to a turbulent White House, the first decision he must make is where to concentrate his energies.
There is not a single model for White House chiefs of staff, as all are derivative of the president's style and preferences. But broadly, chiefs of staff can be viewed as either managing the president or managing the government, managing up or managing down and out.
In Trump's White House, given the personality of the president and the clashing world views among the senior staff, Kelly might be forced to do both.
"It will be a challenge for someone who has demonstrated great discipline, General Kelly, to be able to introduce President Trump to some of the discipline he should have in the Oval Office," said Andrew H. Card, who was President George W. Bush's first White House chief of staff. "Great generals do not allow impulse to dictate how they are going to inspire other people to do their jobs. Generals appreciate the consequence of decisions."
No one disputes that Trump's White House lacks discipline. This dynamic was not an accident. It was designed that way by the president-elect during the transition. Experts on government management knew from the minute Trump named Priebus as his first chief of staff and anointed Stephen K. Bannon as chief strategist with virtual coequal standing that this was going to be a White House with competing power centers.
These days, there are three camps in the Trump White House, factions that sometimes meld: family, represented by daughter Ivanka Trump and son-in-law Jared Kushner; Trump campaign loyalists, including Bannon and counselor Kellyanne Conway; and GOP establishment figures, such as Vice President Pence and other senior aides.
[John Kelly, Trump's new chief of staff, 'won't suffer idiots and fools']
Kelly, who comes from none of those camps, is being grafted onto the existing body. He is well liked by all three factions and has forged a particularly close bond with two members of the Cabinet: Secretary of State Rex Tillerson and Defense Secretary Jim Mattis. The three men have formed a rapport as older, calmer presences in Trump's orbit navigating tricky policy directives that frequently overlap.
In the White House, Kelly could form a natural alliance with national security adviser H.R. McMaster, a three-star Army general who has struggled to take full control over the national security process.
As some administration officials texted and called each other Saturday to discuss Kelly, there was widespread angst, since few of them were familiar with his leadership style.
To get a grasp of his personality, people familiar with Kelly urged White House aides and agency leaders to read books by conservative writer Bing West, a retired Marine, who has extensively chronicled Kelly's military tenure in titles such as "The Strongest Tribe" and "The March Up."
One particular scene in "The March Up" was passed around by several Trump associates as a sign of how Kelly operates: tersely and with little tolerance for complaints.
After Kelly saw the bodies of Iraqi civilians alongside a road, West writes, he warned his commanders that so many civilian casualties was not acceptable — a point that prompted a defensive response from the commanders about how they were just trying to protect their troops.
"'Don't go there with me,' [Kelly] shot back, cutting off debate," West writes. "He had been in the infantry thirty years and knew the range of every weapon."
Trump advisers also checked in with friends at the Department of Homeland Security, asking what they had gleaned from Kelly's time there. They shared two immediate takeaways: first, that Kelly had not been directed with a heavy hand from the White House on whom to hire as his deputies, and second, that he is driven by duty and a passion for enforcing the law rather than by ideology.
[Inside Trump's fury: The president rages at leaks, setbacks and accusations]
Throughout his life, Trump has venerated military valor, and he recruited several generals into his administration, including Kelly. He admired Kelly's decisive moves to crack down on illegal immigration and border crime and first sought him out for the chief of staff role in mid-May. Trump was rebuffed multiple times until Kelly agreed this past week to take the job.
Even as confidants suggested other options for chief of staff, Trump kept coming back to Kelly. The collapse this week of the Republican health-care bill sped up the president's timetable to replace Priebus, according to people familiar with the move.
Kelly comes into the post as more of an equal to the president than Priebus, both generationally — Kelly is 67 and Trump is 71, whereas Priebus is 45 — and in stature.
"The kinds of people that Trump particularly likes are people with bucks — money — and braids — the military," said Martha Kumar, director of the White House Transition Project.
Although Kelly does not bring legislative experience, Trump sees him as part of the solution to his administration's legislative woes, according to people familiar with the decision to bring Kelly to the White House. Instead of hiring an insider who would ingratiate himself or herself on Capitol Hill, Trump wanted someone who adds stature and commands respect from congressional leaders, the people said.
Over recent months, Trump concluded that Priebus's close relationship with House Speaker Paul D. Ryan (R-Wis.) became a hindrance, giving Ryan leverage and insight into the workings of the White House. He resented the suggestion that Priebus was a "Trump whisperer" who had to explain Trump to Ryan and other GOP leaders, these people said.
So far, most of the administration's accomplishments have been overturning or reversing Obama-era policies. But Kumar said Kelly could help reorient the White House around a "positive policy agenda."
When Kelly made the rounds on Capitol Hill before his nomination hearings in January, he did not know Trump very well and asked people there to share stories about the president-elect. He wanted to know how Trump made decisions. Told that Trump relished competing power centers around him, Kelly grimaced and said nothing.
[White House tensions flare in the open as Scaramucci rips Priebus in vulgar tirade]
Those who knew Trump before he became president knew that his management approach, short attention span and general lack of discipline were a recipe for trouble. Trump's early transition planners envisioned a White House table of organization that started with a strong chief of staff and that included clear lines of authority and limited direct access to the president.
But Trump got what he wanted: a White House in which the power and influence of individuals ebbed and flowed, with status affected by Trump's aims of the moment, his limited loyalty toward any of those in his employ and the backstabbing that has been a constant feature almost from Day 1.
Trump's transition documents included a lengthy memo about White House structure, based on past administrations. "They didn't follow the product at all," said a person with direct knowledge of what transpired as Trump was setting up his administration. "They did it instinctively … The president-elect didn't want to say no to anybody."
The result was the White House that now exists, populated by advisers with competing ideologies that reflect an administration that is an amalgam of populist nationalists, hard-line conservatives and establishment Republicans — and a few Democrats. Trump saw this grouping as his winning coalition in the presidential campaign and as encompassing his disparate views on the issues, but it has added greatly to the lack of coherence once he took office.
"The only way a chief of staff can be successful is if he is empowered by the president, and I never had any feeling that Reince Priebus was fully empowered by the president," said Rep. Charlie Dent (R-Pa.). "The success of Kelly will be significantly dependent upon how much authority President Trump grants him."
The environment is poised to change in the Kelly era. The new chief of staff is expected to have full control over the Oval Office and schedule, officials said. Trusted aides such as Hope Hicks, Dan Scavino and Keith Schiller — as well as senior advisers such as Kushner, Bannon and Conway — will continue to have casual access to the president.
But Kelly is expected to have a far tighter grip than Priebus was able to exercise on who participates in meetings and the process by which policy decisions are made.
politics
Orlando Shooting Updates
News and analysis on the deadliest mass shooting in U.S. history.
post_newsletter348
follow-orlando
true
endOfArticle
false
Local Politics Alerts
Breaking news about local government in D.C., Md., Va.
true
The story must be told.
Your subscription supports journalism that matters.
"The vast majority of people who work in the White House are quite competent and quite self-confident," Card said. As chief of staff, he added, "You want to make sure that they recognize that their competence is needed, but their self-confidence should be managed."
One possibility mentioned by Kelly associates as a deputy chief of staff is Christian Marrone, a Republican who served in President Barack Obama's administration as chief of staff to Homeland Security Secretary Jeh Johnson. Marrone declined to comment.
Many of Trump's top aides chafed at taking instructions from Priebus. When Anthony Scaramucci was hired as communications director this month, he received an assurance from Trump that he would report to the president, not to the chief of staff.
Chris Whipple, author of "The Gatekeepers," a history of White House chiefs of staff, said Kelly's task will be "mission impossible" if his control is not absolute.
"If Scaramucci reports directly to President Trump, therein lies disaster," Whipple said. "You can't have a loose cannon rolling on the deck. Kelly has to make sure he's in charge of the White House staff, in charge of the information flow to the president, and in charge of executing policy. And fundamentally, he's got to be able to go in, close the door, and tell Trump what he does not want to hear."
The Kremlin is done betting on Trump and planning how to strike back against U.S. sanctions
---
MOSCOW — Your geopolitical nemesis is suffering a political meltdown and says you're partly to blame. Angry legislators have slapped you with new sanctions, which their president says he will sign. What's a resurgent autocracy to do?
In Moscow, it's time for some game theory.
Regardless of whether the Kremlin believes its own denials of interfering in the 2016 elections, there is one undeniable truth: Russia is now Washington's greatest political foe. Understanding that President Trump is "tied hand and foot," as one foreign policy hawk here put it, Moscow is weighing options for retaliation.
After a dalliance on the Trump train, Russia is once again channeling the ruthless realism that drives its political id, and embracing its role as antihero.
"Okay, you think we're bad guys, we're going to be bad guys, and we'll see whether you like it or not," said Konstantin Eggert, a television political commentator, describing the Kremlin thinking.
Why Russia is demanding the U.S. cut diplomatic staff
The Post's Andrew Roth explains a statement the Russian Foreign Ministry issued July 28, seizing U.S. diplomatic properties and demanding the State Department reduce its staff in Russia. The Post's Andrew Roth explains a statement the Russian Foreign Ministry issued July 28 (Andrew Roth, Sarah Parnass/The Washington Post)
(Andrew Roth,Sarah Parnass/The Washington Post)
Russia's decision on Friday to expel dozens, perhaps hundreds, of American diplomats and other embassy staff marks the first salvo in retaliation to American sanctions that promises to be unpredictable and fraught with emotion. It is built on the frustrations of a Russian leader who perhaps thought that a Trump presidency could change everything, and then watched those hopes dissolve in scandal and recriminations.
The Russian establishment has been angry with the West before but rarely so filled with contempt. It is far worse than several years ago, when tensions rose to fever pitch over a pro-Western revolution in neighboring Ukraine, sold on Russian television as a nationalist uprising with echoes of fascism.
"No one was scared by the first [2014] sanctions, it was almost fun," said Andrei Kolesnikov, a veteran member of Vladi­mir Putin's press pool, who co-wrote a 2000 book of interviews with the Russian president and traveled with him to Finland recently. "Now there's a sense among Russian officials that everything is very serious. And they're all looking at Vladi­mir Putin to see what to do."
A common adage about Putin is that he is a canny tactician but a poor strategist. He has taken the upper hand in conflicts with neighbors such as Ukraine and Georgia, and in so doing, surrounded himself with enemies. With Trump's growing political impotence, Russia's cyber-intervention in the 2016 elections now seems similarly pyrrhic. "I don't think he knows how this ends," Kolesnikov said. "The rules are now being made up on the fly."
Predictions for autumn are frank: economic war. "If the bill is approved and most probably it will be adopted, then we will inevitably enter the stage of what we call the Cold War," said Andrei Sidorov, an expert on international politics at Moscow State University and one of several hawkish Russian analysts who sat down for a roundtable discussion at a state news agency recently. "And the Cold War means various responses."
Putin has said they will depend on the version of the bill signed by Trump. Kommersant, a Moscow daily plugged into Kremlin and foreign policy circles, suggested some options: cutting titanium or enriched uranium exports to the United States,which could harm the American airline and uranium industries; blocking U.S. diplomatic initiatives such as a U.N. vote on new North Korea sanctions and cooperation in Syria; and seizing corporate property or even kicking out U.S. companies such as Google or Microsoft.
Moscow knows it's outgunned in a trade war. It generally fights back by using its own market as a weapon, whether by imposing sanctions on European food imports in 2014 or, in a more cynical moment in 2013, by banning Americans from adopting Russian children (Trump discussed the adoption ban, and probably the associated sanctions, with Putin during an after-dinner meeting at the G-20 summit in Hamburg this month).
Senate passes Russia sanctions bill
The Senate on July 27 passed a bill that increases sanctions on Russia, North Korea and Iran. The White House hasn't said whether President Trump will veto the bill. The Senate on July 27 passed a bill increasing sanctions on Russia, North Korea and Iran. The White House hasn't said whether President Trump will veto it. (U.S. Senate)
(U.S. Senate)
"Of course it's very difficult for Russia to do anything to harm the U.S. interests unless Russia is ready to take steps which will harm ourselves," said Fyodor Lukyanov, chairman of the Council for Foreign and Defense Policies, an influential group of Russian foreign policy experts.
world
europe
Dallas shooting updates
News and analysis on the deadliest day for police since 9/11.
post_newsletter353
follow-dallas
true
endOfArticle
false
Today's WorldView
What's most important from where the world meets Washington
Hawks poring over the U.S. sanctions say Moscow needs to break the rules. "It says that by no means shall sanctions apply to NASA projects," said Nikolay Platoshkin, a former Russian diplomat and professor at the Moscow University of the Humanities, referring to the bill passed by the Senate. "Here we go, a perfect tip, let them apply [to NASA], let American astronauts ride horses to the International Space Station."
One idea voiced by the Kremlin is to expand cooperation with Europe, and possibly with China, to counterbalance U.S. power. European leaders have expressed anger over the planned U.S. sanctions, saying they could backfire, dealing a blow to transatlantic efforts to curb Russian aggression against Ukraine and sparking a trade war between Europe and the United States.
"Of course for our entire lives we've held onto the hope that Europe is close to us and will align in its interest with us against the Americans," said Sidorov. But he was doubtful that the current crisis would bring about this schism.
Meanwhile, dialogue between the countries is minimal. American diplomats can't get their Russian diplomats to agree on facts about Moscow's participation in the election hack, and expect Russians to accept the testimonials given by American intelligence chiefs as evidence of Russia's complicity. The Russians have demanded evidence, which the Americans say would compromise sources and methods of intelligence gathering. The impasse is total. Conflict is assured.
Read more
The man who drives Trump's Russia connection
Lawyer who met with Trump Jr. had Russian intelligence connections
Tens of thousands rally across Russia in protests against corruption
Today's coverage from Post correspondents around the world
Like Washington Post World on Facebook and stay updated on foreign news
The Kremlin is done betting on Trump and planning how to strike back against U.S. sanctions The Washington Post
---
Signed in as mikenova
Share this story on NewsBlur
Shared stories are on their way…
The Kremlin is done betting on Trump and planning how to strike back against US sanctions – Washington Post
---
Is the American republic built to withstand a malevolent president? | Michael Goldfarb
---
The principle of common good underpins the constitution. Donald Trump is gleefully shredding that idealThe Trump administration, having passed the six-month milestone in office, kicked off the next phase of his presidency with an explosion of crazy, spread over the past seven days. Like sweeps week on The Apprentice, every day saw some headline-grabbing event to garner ratings. It started with leaks against his former bosom buddy, attorney general, Jeff Sessions. President Trump, sources said, was planning to fire him. It moved on to a speech to the Boy Scouts of America jamboree, where Trump told the story of a property developer who lost a fortune and was lurking at a New York party with the hottest people. Later, there was a tweet announcement banning transgender people from the military.
This explosion of crazy concluded with his new White House chief of communications, Anthony Scaramucci, calling the New Yorkers political correspondent Ryan Lizza to trash virtually everyone in the White House. He compared himself positively to the presidents dark lord and special adviser, Stephen Bannon: Im not Steve Bannon, Im not trying to suck my own cock. Im not trying to build my own brand off the fucking strength of the president.
The US has, over the past quarter of a century, become ungovernable at the national level
Could Putin prove to be Trump's fatal attraction? – BBC News
---
The Observer view on Donald Trumps unfitness for office | Observer editorial
---
The incompetence and infighting at the White House dismay Americas allies and encourage its enemies
The sense of things falling apart in Washington is palpable and a matter of growing, serious international concern. Donald Trumps latest asinine act of gesture politics, the forced resignation of his chief of staff, Reince Priebus, has shone a spotlight on the extraordinary chaos inside the White House. Even normally sober, experienced Washington observers now refer to the West Wing as a vipers nest of seething rivalry, bitter feuds, gross incompetence and an unparalleled leadership vacuum.
Ann McFeatters: Trump's a mess but he's not mentally ill | Op-ed … – The Exponent Telegram (press release) (registration)
---
The Russians Were Involved. But It Wasnt About Collusion.
---
Russians are fond of a proverb, "besplatniy sir biyvaet tol'ko v mishelovke": "Free cheese can be found only in a mousetrap."
Having long considered the United States its main enemy, the Kremlin deploys a full quiver of intelligence weapons against America and its national security agencies, political parties and defense contractors. Its intelligence services, though best known for clandestine operations to recruit spies, also run covert "influence operations" that often use disinformation to try to affect decisions or events in rival countries. A central tool of those operations is "kompromat," "compromising material": things of seemingly great value that are dangled, at what appears to be no cost, before unwitting targets. This is the "free cheese" that ensnares victims in a trap.
I know all this from having spent much of my 30-year government career, including with the C.I.A., observing Soviet, and then Russian, intelligence operations. I came to realize that President Vladimir Putin, who spent his formative years in the K.G.B., the Soviet Union's main intelligence agency, and served as director of its successor agency, the F.S.B., wants, as much as anything, to destabilize the American political process. For all his talk of desiring friendly relations, Mr. Putin favors a state of animosity between our two nations. By characterizing the United States and NATO as Russia's enemies, he can attack within his own borders what threatens him the most — the ideals of liberty, freedom and democracy, of which the United States has been a defender.
This background is necessary for understanding the real meaning of the June 2016 meeting in Trump Tower between Kremlin-connected Russians and three representatives of Donald Trump's campaign: his son, Donald Trump Jr., his son-in-law, Jared Kushner, and Paul Manafort, then the campaign manager. The evidence that has emerged from this meeting strongly suggests that this was not an effort to establish a secure back channel for collusion between Moscow and the Trump campaign but an influence operation with one simple objective: to undermine the presidential election.
No conclusive proof has yet emerged that the Kremlin arranged this meeting, and the Russians involved have asserted they were not working for the Putin government. Mr. Kushner himself told Senate investigators that there was no collusion between the Trump campaign and Moscow. But to me, the clearest evidence that this was a Russian influence operation is the trail of bread crumbs the Kremlin seemed to have deliberately left leading from Trump Tower to the Kremlin. This operation was meant to be discovered.
The meeting was arranged by a British publicist named Rob Goldstone, who told Donald Trump Jr. via email that his client, the Russian pop star Emin Agalarov, wanted to share incriminating evidence on the Clinton campaign that had been obtained from the Russian government. Sophisticated Russian intelligence tradecraft that was meant to be kept secret would not have permitted such an insecure opening gambit for establishing continuing communication with the Trump campaign. They would not have used something as insecure as email, or relied on liaison cutouts who could so easily be traced to the Kremlin. Instead, the Russians who attended the meeting had obvious Kremlin ties, including Natalia Veselnitskaya, a Moscow lawyer who has done work on behalf of the F.S.B.; Rinat Akhmetshin, a Russian-American lobbyist who served in the Soviet military; and Mr. Agalarov, whose father is a real estate titan close to Mr. Putin.
An Embattled White House Gets a General
---
<a href="http://NYTimes.com" rel="nofollow">NYTimes.com</a> no longer supports Internet Explorer 9 or earlier. Please upgrade your browser. 
LEARN MORE »
Signed in as mikenova
Share this story on NewsBlur
Shared stories are on their way…
The Generals Cant Save Us From Trump
---
Consider North Korea: As Pyongyang defiantly ignored Mr. Trump's martial strutting, he indicated that the United States was counting on the Chinese to bring financial pressure; praised the skills of Kim Jong-un, North Korea's leader; and offered to negotiate. A few months later, Mr. Trump has already ditched that approach, closing the door on the Chinese and going back to military threats.
Meanwhile, in the Middle East, Mr. Trump has sown confusion about American policy toward Syria; incited regional isolation of Qatar, home to an important American military base; and encouraged a destabilizing confrontation between Saudi Arabia and Iran.
During Mr. Trump's maladroit visit to Europe, he declined to affirm the country's commitment to Article 5 of the Washington Treaty — the linchpin of Europe's collective security — and hectored European NATO members to spend more on defense. Although he has walked back the gaffe, trans-Atlantic relations remain shaky.
Most recently, Mr. Trump last week announced that transgender Americans would be barred from military service — catching the Pentagon by surprise and upending a long-running internal review process. After each of these episodes, stories leak about how the generals were either outgunned by advisers like Stephen Bannon or, more often, just left out of the loop.
At the margins, the generals may dial back their boss's impulses, and occasionally stand up to Mr. Trump in small ways, as Mr. Mattis did when he declined to praise Mr. Trump in a televised cabinet meeting in June. And there are small victories: Last week, General McMaster managed to remove the Flynn holdover Derek Harvey, the Middle East senior adviser and an Iran hawk, from the security council.
But it's unlikely that the generals will consistently rein in Mr. Trump at the strategic level. Gen. Joseph Dunford Jr., the chairman of the Joint Chiefs of Staff and therefore, on paper at least, the president's primary military liaison and adviser, rarely has one-on-one meetings with Mr. Trump. Mr. Kelly, a former Marine general who had served as his secretary of homeland security and whom many had hoped would temper the president on immigration, apparently shares Mr. Trump's policy views and seems disinclined to challenge him.
Relying on the generals was always a dubious, ad hoc plan prompted by Mr. Trump's uniquely troubling peculiarities. Generals aren't supposed to make policy, let alone get involved in politics.
In the mid-1950s, the political scientist Samuel P. Huntington observed that American military officers had evolved into a disciplined and largely apolitical group of professionals. He outlined a separation of roles: military obedience to civilian leaders in areas of strategic or political discretion, and civilian deference to the military on operational matters.
This was the norm until after Vietnam, when numerous scholars conducting post-mortems on the war — including, coincidentally, General McMaster in his book "Dereliction of Duty" — concluded that military commanders should have challenged civilian leaders more aggressively.
And over time, that's what happened. As the Pentagon gained a broader post-Sept. 11 mandate, branching into what were once considered law enforcement and diplomatic arenas, the line between the civilian and military division blurred. Combatant commanders' assertiveness peaked when a beleaguered President George W. Bush looked to Gen. David Petraeus to extricate the United States from the Iraq quagmire by way of the "surge" in 2007.
President Barack Obama reasserted civilian control when he fired Gen. Stanley McChrystal in 2010 and pulled the military out of Iraq in 2012.
Civilian control remains more or less intact, but the civilian leadership has changed. Unlike Mr. Obama, who took responsibility for his administration's military actions, Mr. Trump has publicly scapegoated the military for politically damaging episodes, such as the errant February raid in Yemen in which one Navy SEAL and up to 30 civilians died. He has also been openly at odds with Mr. Mattis over torture, budget cuts at the State Department and climate change.
Still, there was an expectation that, given Mr. Trump's apparent affection for all things martial, the generals would eventually take at least some control of foreign policy, especially after General McMaster replaced the wayward Mr. Flynn at the National Security Council.
This has not happened. Instead, Mr. Trump has simply sidelined the security council and its role in coordinating foreign policy, relegating it to on-the-fly improvisation. The generals in the Trump administration still sit outside the president's inner circle. General McMaster admitted that Mr. Trump went into his private meeting with President Vladimir Putin of Russia at last month's G-20 meeting without an agenda — indeed, without General McMaster.
The generals have failed because for all their acumen, they're not suited to the job of the nation's strategic stewards. They're military men, not statesmen. This isn't a slight on Mr. Mattis or General McMaster — it's a rare officer who can move from operations to policy and strategy, as Eliot Cohen noted in his book "Supreme Command." They lack the sound civilian leader's worldly acumen, and the good ones know it. (Obviously Mr. Cohen — one of Mr. Trump's most vehement Republican critics — did not have the current president in mind in positing the ideal civilian leader.)
Furthermore, most generals — Douglas MacArthur being the rare exception — are acutely aware of the chain of command, and uncomfortable directly challenging the commander in chief. That's what makes Mr. Mattis's comment in Singapore so surprising — and it's unlikely we'll hear more in that vein.
So where will the check on Mr. Trump's incompetent foreign policy come from? Not the State Department, under siege and led, for now, by the underqualified Rex Tillerson. Only Congress, on a bipartisan basis, can constrain Mr. Trump's recklessness and ineptitude.
And, slowly but surely, that constraint is materializing. Congress is using its power of the purse to reject Mr. Trump's drastic cuts in the foreign assistance budget and resist his substantially defunding the State Department. More significantly and unconventionally, it is countering Trump administration policy stances it considers unsound, having passed a resolution reaffirming the American commitment to NATO and voted overwhelmingly to impose new sanctions on Russia.
But even on its best days, Congress is an unreliable and unwieldy mechanism for managing foreign policy, and no substitute for a wise and engaged chief executive and a nimble security council.
Recap of Recent Pieces on Just Security (July 23-28)
---
I. Government Lawyering
Lisa Monaco, Help Wanted: Custodians for the Rule of Law (Friday, July 28)II. Trump Campaign – Russia Investigation
Ambassador (ret.) Keith Harper, The Presidenuts Pardons Paradox: Granting Them Could Aid the Prosecution (Wednesday, July 26) Bob Bauer,  If Love Knows No Bounds: On Criminal Intent and the Scope of Campaign Finance Law (Tuesday, July 25) Renato Mariotti, A Former Federal Prosecutor Dissects Kushners Statement (Tuesday, July 25) Fred Wertheimer, President Trumps Unsurprising Endorsement of Illegal SolicitationHis 2016 Campaign Repeatedly Violated Ban on Soliciting Foreign Donations (Tuesday, July 25) Kate Brannen and Andy Wright, Q&A on the Senate Judiciary Committees Decision to Subpoena Manafort ((Tuesday, July 25) Ryan Goodman, Can Jared Kushner Be Impeached? (Monday, July 24) Renato Mariotti, How the Prospect of Indictment Could Impact the Presidents Decision Making (Monday, July 24)III. The State Department
Jane Stromseth, Why the U.S. needs the Office of Global Criminal Justice Led by a Senate-Confirmed Ambassador-at-Large (Wednesday, July 26)IV.  Iraq and Female Foreign Fighters
Fionnuala Ní Aoláin, Fall of Mosul Raises Question: What Should Be Done with Female Foreign Fighters? (Thursday, July 27)V. Cybersecurity and Election Infrastructure
Karen Hobert Flynn, As Hackers Target U.S. Voting Machines, We Need Leaders Wholl Put Country Over Party (Thursday, July 27)VI. Norms Watch
Hannah Ryan, Norms Watch: Democracy, the Trump Administration, and Reactions to It (July 21-July 28) (Friday, July 28)VII. Attorney General Jeff Sessions
Steve Vladeck, The Three Sessions Succession Scenarios (Tuesday, July 25)VIII. The Transgender Military Service Ban
Bishop Garrison, Weve Been Here Before: Discriminating Against Those Who Volunteer to Serve (Wednesday, July 26)IX. Islamophobia and Countering Violent Extremism
Faiza Patel, Margot Adams and Emily Hockett, Defeated Anti-Muslim Amendment a Sign of Trumps Normalizing of Islamophobia (Wednesday, July 26) Michael German and Faiza Patel, Fighting Terrorism Without Dividing Us: Why Congress Must Look Beyond Countering Violent Extremism (Thursday, July 27)X. The Authorization for Use of Military Force 
 Heather Brandon and Scott Johnston, Takeaways from this Weeks House AUMF Hearingon Authorizing War Against ISIS (Thursday, July 27)XI. Authoritarianism and Emergency Powers
Rachel Kleinfeld, We Are Already in a State of Emergency (Friday, July 28)XII. Yemen 
Will Picard, The Danger of a Grand Bargain: The Wrong Peace Deal Could Mean Endless War in Yemen (Tuesday, July 25) Stephen Seche and Eric Pelofsky, Yemen: The View from Riyadh, (Sunday, July 23)XIII. National Security Council
Kate Brannen and Jenna McLaughlin, Top Middle East Advisor is Removed from the National Security Council  (Thursday, July 28) Read on Just Security »
Germany echoes Putin's attack on US bill to sanction Russia
---
A senior German government official on Friday agreed with Russian President Vladimir Putin's criticism of new U.S. sanctions aimed at punishing Russian aggression around the world.
German Foreign Minister Sigmar Gabriel suggested Friday that the United States is using the sanctions bill as an opportunity to boost American energy companies by barring Europeans from doing business with their Russian rivals. The remarks endorse a key plank of Russia's position, despite German Chancellor Angela Merkel's posture as a leading European critic of Putin.
"Sanctions policies are neither a suitable nor an appropriate instrument for promoting national export interests and the domestic energy sector," Gabriel said.
Putin made a similar accusation, as Congress took the final steps to send the bill to President Trump's desk. "I would call them particularly cynical because they amount to an obvious attempt to use one's geopolitical advantages in the competitive struggle in order to protect one's economic interests at the expense of one's allies, as in this case," Putin said Thursday while traveling in Finland.
That charge was just one part of the Russian defense against the sanctions, as the Foreign Ministry paired it with a statement that U.S. concern about Russian aggression is a fiction.
"It is common knowledge that the Russian Federation has been doing everything in its power to improve bilateral relations, to encourage ties and cooperation with the U.S.," the Foreign Ministry said. "Meanwhile, the United States is using Russia's alleged interference in its domestic affairs as an absolutely contrived excuse for its persevering and crude campaigns against Russia."
U.S. intelligence officials in President Trump's administration and the Obama administration agree that Russians were behind a series of cyberattacks and document leaks targeting Hillary Clinton and the Democratic Party. Leaked National Security Agency documents also revealed an effort to hack state election systems, although they didn't succeed in altering the vote on election day. Russian officials also harassed U.S. diplomats, according to the State Department, including one incident when a policeman outside the U.S. embassy in Moscow assaulted an American official trying to enter the building.
"For too long, the message to Vladimir Putin has been that Russia can invade its neighbors, threaten U.S. allies, intensify its cyber-attacks, and interfere with foreign elections with very little repercussion," Senate Armed Services Chairman John McCain, R-Ariz., said in June when the bill passed the upper chamber. "Unless and until Russia pays a price for its actions, these destabilizing activities will continue."
The new sanctions aim to punish Russia by barring companies that do business in the United States from working on energy projects with significant Russian ownership — defined in the law as a one-third stake. The most significant example is Nord Stream 2, a major new gas pipeline that a company owned by the Russian government is trying to build in northern Europe.
The pipeline would strengthen Russia's hand with respect to Ukraine and Europe, but several major energy companies from Germany and other Western European nations are involved in the deal.
U.S. lawmakers took a variety of steps to alleviate those worries in the final version of the bill, including measures that would allow for U.S-European coordination over the implementation of the sanctions.
"It's critically important that we stand shoulder-to-shoulder with our European allies in countering Russian aggression," House Foreign Affairs Chairman Ed Royce said as lawmakers prepared to pass the legislation. "That's why, in the bipartisan, House-Senate negotiations, we secured important changes to improve transatlantic cooperation."
Gabriel acknowledged those concessions, but signaled Germany intends to take a firm line in defending German-Russian energy cooperation.
"It is good that Congress has now explicitly stipulated that consultations must be held with the United States' European partners before further measures can be taken," he said. "Our stance remains that we will not accept any extraterritorial use whatsoever of these US sanctions against European companies."
Trump swallows a bitter pill on Russia
---
Confronted by almost-unanimous congressional support for the package and questions about his intentions toward Russian President Vladimir Putin, President Donald Trump had little choice but to sign a bill that officials complain will tie his hands in his dealings with Putin. | Saul Loeb/AFP/Getty Images
Moscow is furious at new sanctions as the White House complains of Congressional interference in foreign policy.
President Donald Trump plans to sign a Congressional law restricting his ability to lift sanctions on Russia, the White House said Friday night, in a severe blow to his budding relationship with Russian President Vladimir Putin.
Confronted by a united Congress and suspicions about his intentions towards the Russian leader, Trump had little choice but to sign the measure, whose passage the White House had opposed.
Story Continued Below
"It would have been foolhardy for the Trump administration to veto this bill," said Edward Fishman, a former Obama State Department official who worked on Russia sanctions policy. "Congress would have overriden the veto, and all it will do is fuel the fire of the Russia scandal in Washington."
The White House statement sought to save face from a resounding political setback, arguing that Trump had negotiated changes to early drafts of the bill and, "based on its responsiveness to his negotiations, approves the bill and intends to sign it."
The timing of the announcement—late on a summer Friday, amid headlines about White House staff turmoil—ensured relatively little coverage for what analysts called a major development in U.S.-Russia relations.
The legislation, which also imposes new penalties on North Korea and Iran, passed the House and Senate with just a handful of dissenting votes. It requires Trump to justify in writing any effort to ease sanctions on Russia and mandates an automatic Congressional review of any such move.
That severely limits Trump's ability to cut a deal with Putin, whose top priority is the rollback of U.S. and European sanctions against his economy and associates.
Members of both parties have grown concerned about Trump's eagerness to befriend Putin despite strong evidence of Russian interference in the 2016 election and multiple investigations into alleged links between Trump associates and the Kremlin. Trump and Putin developed a friendly rapport in multiple conversations at the G-20 summit in Hamburg earlier this month, one of them an after-dinner chat attended by no other U.S. officials.
But even before Trump agreed to sign the new sanctions measure, Putin angrily ordered a staff cut at the U.S. embassy in Moscow and the seizure of properties used by American diplomats in Russia.
That move returned a favor from December, when President Barack Obama shut down two Russian diplomatic compounds — one in Maryland and one in New York — as punishment for Russian meddling in the November election. U.S. officials said the rural compounds were used for espionage. The Kremlin says they were recreation spots and whose closure, Russian Foreign Minister Sergei Lavrov said earlier this month, was "robbery in broad daylight."
Russia did not initially retaliate for Obama's December closure of the compounds—reportedly after Trump's now-resigned national security adviser, Michael Flynn, told Russia's ambassador in Washington that Trump would reverse the action after taking office. But Trump has not done so, and the sanctions he now plans to sign into law will now make that nearly impossible given sharp anti-Kremlin sentiments in Congress.
On Friday, Russian officials suggested that relations with the U.S. could be on a downward slope.
"We are not ruling out any steps, so to say, to bring to their senses those presumptuous Russophobes who are setting the tone on Capitol Hill today," Russian Deputy Foreign Minister Sergey Ryabkov told reporters, according to the Kremlin-funded Russian outlet RT.
Ryabkov also warned of "potentially destructive consequences" from the legislation.
Analysts say Moscow still hopes to do business with Trump, who has largely shrugged off warnings about Putin's intentions and said Washington and Moscow should cooperate in the Middle East and on issues like terrorism and cyber security.
The new sanctions bill will make that exceedingly difficult, however.
The measure enshrines into law sanctions imposed by Obama through executive orders and gives Congress 30 days to review any effort by Trump to weaken sanctions.
Earlier this month, the White House's top legislative liaison, Marc Short, said the law amounted to an "unusual precedent of delegating foreign policy to 535 members of Congress." Secretary of State Rex Tillerson has also urged Congress not to impede his "flexibility" to bargain with Moscow.
That echoes arguments from Obama, who resisted Congressional intrusions into his nuclear diplomacy with Iran. Obama unsuccessfully battled tougher sanctions on Tehran than he had wanted and was forced to submit his final deal for Congressional review.
But Obama officials who worked on the Iran deal call Russia a different case.
"I generally think Congress should be wary of impinging too far on executive branch prerogatives in foreign policy," said Jon Finer, who served as chief of staff to Secretary of State John Kerry during the nuclear negotiations.
"But two key differences here make the Russia case exceptional: the unprecedented interference (which Trump is the only person in Washington incapable of acknowledging) in our election, and the Administration's constant stream of lies about its ties to Russia, which raise legitimate questions about why they want a deal," Finer added.
The White House did win some changes to the legislation since its first passage by the House and Senate, including ones sought by energy companies that could be penalized, it was clear that Trump plans to sign the final product only grudgingly.
Story Continued Below
After Congress struck a deal to advance the measure last week, Trump angrily tweeted that "the phony Russian With Hunt continues," calling it "very sad that Republicans, even some that were carried over the line on my back, do very little to protect their President."
Trump isn't the only critic of the legislation outside of Moscow. European officials have expressed alarm that the measure would grant Trump the power to ban investments in energy projects on the continent tied to Russia—a point of friction happily amplified by Russian media outlets.
Trump: 'We're going to destroy' MS-13 – CNN
---
Trump says he's going to 'destroy' MS-13 here's how the gang got its sinister name – Business Insider
---