Saved Stories – None
Voice of America: 3 Years on, Families Honor Loved Ones Lost on Downed MH17

Relatives and friends of people killed three years ago when a surface-to-air missile blew a Malaysia Airlines passenger jet out of the sky over Ukraine gathered Monday to mark the anniversary at a new memorial near the Amsterdam airport from which the plane departed.   The commemoration, in presence of the Dutch king, comes as international investigators continue their painstaking probe aimed at bringing to justice those responsible for shooting down Flight 17 and killing all 298 passengers and crew.   The Boeing 777 was destroyed by a Buk missile on July 17, 2014, over conflict-torn eastern Ukraine. The international criminal probe has concluded that the missile was fired from rebel-controlled territory by a mobile launcher trucked in from Russia. Russia has denied any involvement, and denounced the conclusions as politically biased.   Investigators last year said they had pinpointed 100 people they want to speak to who are believed to have been involved in transporting the Buk missile launcher or its use.   Nations involved in the probe have agreed to prosecute any suspects in the Netherlands, home to most of the victims.   The European Union foreign affairs chief, Federica Mogherini, called for international cooperation in the hunt for the perpetrators.   "To ensure that those responsible for the downing of MH17 are held accountable and brought to justice, the criminal investigation needs the continuing support of the international community," Mogherini said in a statement. "We expect all the States that are in a position to assist the investigation and prosecution of those responsible to do so, as demanded by United Nations Security Council Resolution 2166."   Dutch King Willem-Alexander and Queen Maxima were among dignitaries scheduled to attend Monday's ceremony along with some 2,000 people commemorating loved ones lost when the plane was shot down while flying from Amsterdam to Kuala Lumpur.   The new monument is a curved steel wall and an eye-shaped sculpture engraved with the names of all 298 victims, who came from 17 countries. It stands in an amphitheater surrounded by 298 trees planted in the form of a commemorative ribbon.   Earlier Monday, more than 90 family members attended a memorial in Malaysia for victims and a briefing on the ongoing probe.   Transport Minister Liow Tiong Lai told reporters after the event, which was closed to the media, that the investigation was "very detailed and we are quite convinced that we will be able to find the culprits."   In Ukraine, President Petro Poroshenko said his country is mourning the victims and said he believes the perpetrators of the attack would be brought to justice.   "We have faith in the objectivity and impartiality of the Dutch justice and that masterminds behind this crime will be inevitably brought to justice," Poroshenko said in a Twitter post Monday.
 Voice of America
Trump's and Putin's connections with organized crime – Google News: Not exactly another Trump story, but it is close – Fairfield Daily Republic
 Trump's and Putin's connections with organized crime – Google News
russian organized crime in us – Google News: Not exactly another Trump story, but it is close – Fairfield Daily Republic
Not exactly another Trump story, but it is close

Fairfield Daily Republic

Veselnitskaya was in the 

United States

 to work on a trial in New York involving a $230 million tax fraud and money-laundering scheme by Denis Katsyv, a 

Russian

 businessman and owner of Prevezon Holdings Ltd. Testimony contends that … Nikolai Gorokhov 

…and more »
 russian organized crime in us – Google News
Juan Williams: Trumps war on U.S. intelligence | TheHill
OPINION: The presidents crude criticisms of U.S. intelligence findings are unfair and unprecedented.
Source: Juan Williams: Trump's war on U.S. intelligence | TheHill
trump criminal investigation – Google News: Behind the Trump team's bluster, a dark legal strategy – Washington Post
 trump criminal investigation – Google News
Comey – Google News: Comey's Tell-All Memoir For Auction – TRUNEWS
Comey's Tell-All Memoir For Auction

TRUNEWS

Comey's

 Tell-All Memoir For Auction Former FBI Director James 

Comey

 testified in front of the Senate Intelligence Committee, on his past relationship with President Donald Trump, and his role in the Russian interference investigation, in the Senate 

…
 Comey – Google News
msnbc.com Latest Headlines: Trump's lawyer makes a curious argument about
One of Donald Trump's lawyers made a curious comment yesterday about the Secret Service. It wasn't long before the agency pushed back.
 msnbc.com Latest Headlines
The National Interest: Why the Dream of Bringing Back the Battleships Still Won't Sink
Robert Farley
Security,
This debate won't end for a very simple reason.
No one expected the battleships to leave so quickly.
The U.S. Navy reactivated the four battleships of the Iowa class in the mid-1980s, equipping them with sea- and land-attack missiles, as well as modern electronics and similar facilities. The drive to reactivate the battleships came from a strategic interest in increasing the size of the Navy, as well as concern over the construction of the Soviet Kirov-class nuclear battlecruisers.
But in 1992, less than ten years after New Jersey had returned to service, the Navy decommissioned USS Missouri, last of the four Iowas. The second life of the class lasted, collectively, less than twenty-five years. The retirement of the battleships created a hole in U.S. seapower that the Navy struggled to fill in the 1990s, and still has not adequately addressed.
Reconfiguring the Iowa-class battleships was both controversial and enormously expensive. Nevertheless, the Navy and the Reagan administration felt that the ships filled an important gap in U.S. naval capabilities, especially given the growth of the Soviet fleet. Between 1982 and 1988, all four ships re-entered service with a modern electronics suite and a significant number of missiles.
USS New Jersey, first to re-enter service, saw action during the Lebanese Civil War, pounding Druze and Shia positions (although the accuracy of its fire came into question). New Jersey and its sisters would play a variety of roles for the rest of the 1980s, despite concerns about the ships reliability. However, an accident on USS Iowa in 1989 nearly led to the loss of the ship, and pointed to more systematic problems in the handling of the battleships.
As Cold War tensions began to wane (the Berlin Wall came down five months after Iowas incident), the Navy began to look at cost-cutting measures. The receding of the Soviet threat seemed to relax the need for the battleships, which would no longer be required to anchor task forces. A lack of clarity of the ships roles complicated the situation. The Navy viewed the battleship as centerpieces of battlegroups, capable of helping contest open seas against the Soviet fleet. Although they had substantial land-attack capability, they were not normally thought of as part of the amphibious team, even as the United States Navy began thinking more seriously about the littoral in the mid-1980s.
 The National Interest
RSS for National Security: AP Explains: South Korea pushes for talks with North Korea

Less than two weeks after North Korea's first intercontinental ballistic missile test, South Korea's new president has offered to hold talks at the tense border separating the two Koreas in what would be the rivals' first face-to-face meeting in 19 months
 RSS for National Security
cia – Google News: WikiLeaks reveals CIA tool for SMS spying – BetaNews

BetaNews

WikiLeaks reveals CIA tool for SMS spying

BetaNews

The latest addition to WikiLeaks' Vault 7 cache of leaked 

CIA

 documents details an app that can be used to intercept SMS messages on Android devices. The HighRise tool can grab messages before sending them on to a 

CIA

-controlled server. The app itself …
 cia – Google News
www.washingtontimes.com stories: Security: Israeli soldier convicted in shooting moved to house arrest

JERUSALEM (AP) – Israel's military says a soldier sentenced to 18 months in prison for the fatal shooting of a wounded Palestinian attacker will be placed under house arrest ahead of his appeal later this month.Sgt. Elor Azaria was captured on video fatally shooting a Palestinian who was wounded …
 www.washingtontimes.com stories: Security
International Security – Google News: The UN just passed a treaty outlawing nuclear weapons. That actually matters. – Washington Post
 International Security – Google News
www.washingtontimes.com stories: Security: S. Korea offers talks on tension, family reunions with North

SEOUL, South Korea (AP) – South Korea on Monday offered talks with North Korea to ease animosities along their tense border and resume reunions of families separated by their war in the 1950s.It was unclear how North Korea will react since it remains suspicious of new South Korean President …
 www.washingtontimes.com stories: Security
Defense One – All Content: Facial Recognition Coming to Police Body Cameras

Newark police officer Veronica Rivera displays how a body cam is worn during a news conference unveiling the department's new cameras at the Panasonic headquarters , Wednesday, April 26, 2017, in Newark, N.J.
 Defense One – All Content
Just Security: The Early Edition: July 17, 2017
Before the start of business, Just Security provides a curated summary of up-to-the-minute developments at home and abroad. Heres todays news.
TRUMP-RUSSIA INVESTIGATION
The Secret Service would have put a stop to it if there had been anything nefarious about the meeting between Donald Trump Jr., President Trumps son-in-law Jared Kushner, his then-campaign manager Paul Manafort and Russian lawyer Natalia Veselnitskaya and Russian lobbyist and possible former Soviet intelligence agent last year, President Trumps lawyer Jay Sekulow said yesterday, a claim a Secret Service spokesperson subsequently cast doubt on by pointing out that Trump Jr. was not under Secret Service protection in June 2016.Greg Jaffe reports at the Washington Post.
Donald Trump, Jr. was not a protectee of the U.S.S.S. in June, 2016. Thus we would not have screened anyone he was meeting with at the time. Secret Service spokesperson Mason Brayman reiterated that Trump Jr. was not under Secret service protection at the time of his meeting in a statement issued yesterday following Sekulows assertions, Reuters Arshad Mohammed and Howard Schneider report.
Nothing in that meeting was illegal or a violation of the law, Sekulow said in a separate interview on Fox News Sunday, one of five interviews on major Sunday news shows in which he made a full-court defense of his client President Trump, whom he said was unaware of the meeting, writes Rebecca Savransky at the Hill.
Donald Trump Jr.s meeting with Veselnitskaya clearly brings the [Trump-Russia] investigation to a new level and makes our effort all the more important, the top Democrat on the Senate Intelligence Committee Sen. Mark Warner said yesterday, NBC News Kailani Koenig reports.
Donald Junior made a mistake, former Trump adviser Michael Caputo said in an interview yesterday, adding that while the meeting with Russian lawyer Natalia Veselnitskaya should have raised a red flag for an experienced campaign operative, for a family member, for a first-time candidate for president of the United States in a whirlwind like we were in it was unsurprising and understandable. The Hills Cyra Master reports.
The ultimately-executive decision whether White House senior adviser Jared Kushner loses his security clearance over his actions including failing to disclose meetings with senior Russian officials could ultimately rest with President Trump, his father-in-law, explain Austin Wright and Josh Dawsey at POLITICO.
Was Russian developer Aras Agalarov, named in emails arranging a meeting between Donald Trump Jr. and a Russian lawyer who claimed to have dirt on Hillary Clinton, a Kremlin conduit to President Trump? Neil MacFarquhar considers this question at the New York Times.
RUSSIA
The hope that the U.S. would find the political wisdom to return two Russian diplomatic compounds that were seized under the Obama administration based on Russias alleged involvement in the hacking of the 2016 U.S. Presidential election was expressed by the Kremlin today, Reuters reports.
Unless the Russia sanctions bill currently awaiting a vote in the House undergoes serious revision it would compromise European energy security and damage U.S.-European relations, with Russia as the ultimate beneficiary. The former German ambassador to the U.S. Wolfgang Ischinger explains why Europeans oppose the U.S. Russia sanctions bill at the Wall Street Journal.
IRAN
American Princeton University researcher Xiyue Wang was sentenced to 10 years prison on charges of spying for the U.S. by an Iranian court, an Iranian judiciary official confirmed yesterday, Rick Gladstone reporting at the New York Times.
The immediate release of American citizens detained in Iran on fabricated national security chargeswas called for by the U.S. Department of State yesterday, Al Jazeera reports.
President Trumps arbitrary and conflicting policies as well as those of his arrogant, aggressive and occupying allies were to blame for global instability, Iran said over the weekend, after Trump called Iran a rogue regime during his press conference with French President Emmanuel Macron last week, Reuters reports.
The KOREAN PENINSULA
South Korea has requested talks with North Korea in an effort to ease tensions along their shared border and resume the reunification of families separated since the Korean War in the 1950s, South Koreas vice defense minister Suh Choo-suk said today, Al Jazeera reporting.
If Pyongyang agrees to the military talks they will be held Friday in the truce village of Panmunjom in the supposedly demilitarized zone between the North and the South, with experts anticipating that Kim Jong-un will likely agree to the military talks but reject returning to the Red Cross talks aimed at reunifying families, writes Bryan Harris at the Financial Times.
Myanmar has no military ties with North Korea, a Myanmar official said today as U.S. diplomat Ambassador Joseph Yun who is responsible for North Korea arrived in Myanmar for talks during which he is likely to seek assurances that it will comply with U.S. efforts to isolate the Pyongyang regime, Simon Lewis reports at Reuters.
Yuns trip to Myanmar is symbolic of a key Trump administration tactic, cutting of North Korean revenue no matter how small or obscure the source, suggests Joshua Berlinger at CNN.
SYRIA
Two shells were fired at the Russian embassy in the Syrian capital of Damascus yesterday, according to Syrian state news agency S.A.N.A., the attack coming amid a Syrian government forces offensive against rebel-held areas in Damascus, the AP reports.
Israeli Prime Minister Benjamin Netanyahu expressed opposition to the U.S.-Russia brokered ceasefire in southern Syria during a meeting with French President Emmanuel Macron yesterday, stating that the ceasefire perpetuates Irans presence in Syria and poses a threat to Israels security. Barak Ravid reports at Haaretz.
The E.U. is set to impose sanctions against 16 Syrian scientists and military officers responsible for chemical weapons attacks against civilians, adding to the broad range of E.U. sanctions against Syrian President Bashar al-Assads regime instituted since the conflict began, Lauren Norman reports at the Wall Street Journal.
Baghdadi is definitely alive. We believe 99 percent he is alive, a top Kurdish counterterrorism official Lahur Talabany said today, warning that Islamic State leader al-Baghdadi knows what he is doing, Reuters reports.
The seventh round of U.N. Syria peace talks produced no breakthrough, no breakdown, U.N. Syria envoy Staffan de Mistura said Friday, stating that representatives of Assads government refused to discuss political transition, Al Jazeera reports.
IRAQ
The lack of long-term plans for reconstruction in Iraq and Syria will lead the Trump administration to repeat mistakes of previous administrations, neglecting humanitarian needs perpetuates the conditions for extremism to thrive, Josh Rogin writes at the Washington Post.
Irans success in making Iraq a client state – entrenching its influence in Iraqs military, politics and economy, playing on sectarian divides, and using Iraq as a springboard for expansionism in the region represents a failure in U.S. foreign policy, Tim Arango writes at the New York Times.
The international community should not underestimate the Islamic States ability to exploit vacuums of power and, although militants have faced setbacks in Mosul and Raqqa, the U.S. and its allies should draw a clear political roadmap for Iraq and Syria to help neutralize the Islamic States ability to exploit local grievances. Hassan Hassan writes at the Guardian.
The fight against the Islamic State in Syria and Iraq is far from over and tough battles are yet to be fought despite the defeat of militants in the Iraqi city of Mosul and the impending defeat of militants in the Syrian city of Raqqa. Liz Sly outlines six of those battles at the Washington Post.
The Trump administrations relaxation of protections for civilians in Iraq and Syria, as well as the brutality of the final stages of the battles in Mosul and Raqqa, is demonstrated by research which shows that approximately 12 civilians have been killed every day in Iraq and Syria since President Trumps inauguration, Samuel Oakford writes at The Daily Beast.
GULF-ARAB DISPUTE
The U.A.E. orchestrated the hacking of Qatari government news and social media sites on May 23, attributing false quotes to Qatars emir which were then cited by Saudi Arabia, U.A.E., Egypt and Bahrain as a reason for banning all Qatari media and diplomatically isolating Qatar, according to U.S. intelligence officials. Karen De Young and Ellen Nakashima report at the Washington Post.
The allegation that U.A.E. was involved in hacking is false, the U.A.E. Ambassador to the U.S. Yousef al-Otaiba said in a statement yesterday, adding that [what] is true is Qatar's behavior. Funding, supporting, and enabling extremists, Al Jazeera reports.
You cannot be both our friend and the friend of al-Qaeda, U.A.E. Foreign Minister Anwar Gargash will warn Qatar today, Patrick Wintour at the Guardian citing it as the strongest indication yet that Saudi Arabia, U.A.E., Egypt and Bahrain plan to expel Qatar from the Gulf Cooperation Council (G.C.C.).
We need a regional solution and international monitoring to address the ongoing Gulf-Arab dispute, Gargash will also say today in prepared remarks, adding that the pressure from the four Arab nations is working, with the memorandum of understanding between U.S. and Qatar signed last week on financing terrorism providing evidence of this, Al Jazeera reports in rolling coverage.
Qatars policy of welcoming unwanted individuals has angered its Gulf neighbors and its image as a place of refuge for dissidents, extremists, members of the Muslim Brotherhood, Taliban officials and others underlies the current Gulf-Arab dispute. Declan Walsh explains at the New York Times.
AFGHANISTAN
The death of Islamic States leader in Afghanistan was announced by the Pentagon Friday, confirming that U.S. forces killed Abu Sayed in an airstrike on the groups eastern headquarters in a statement, Ellen Mitchell reports at the Hill.
At least 1,662 Afghan civilians have been killed in the first half of this year and 3,581 wounded, according to a statement released by U.N. investigators today, the head of the U.N. Assistance Mission to Afghanistan Tadamichi Yamamoto stating that the figures represent the human cost of this ugly war, Josh Smith reporting at Reuters.
Canadian Prime Minister Justin Trudeaus decision to award a reported C$10.5m to former Guantanamo Bay detainee Omar Khadr undermines Canadian values and limits the legal options of the family of Sgt. First Class Christopher Speer who was killed by a grenade thrown by Khadr, Conservative Member of the Canadian Parliament and official opposition critic for foreign affairs Peter Kent writes at the Wall Street Journal.
ISRAEL and PALESTINE
The resumption of Israeli-Palestinian peace talks was called for by French President Emmanuel Macron following talks with Israeli Prime Minister Benjamin Netanyahu in Paris yesterday, adding that France was prepared to apply diplomatic levers toward renewed negotiations without being specific, Al Jazeera reports.
Controversial new security measures including check points were introduced at Jerusalems sacred al-Aqsa Mosque compound yesterday two days after three Palestinians with Israeli citizenship killed two police officers in an attack there before being shot dead themselves, Ruth Eglash reports at the Washington Post.
PAKISTAN
A major offensive against the Islamic State has been launched in the north-western region of Pakistan along its border with Afghanistan, Pakistans military said, adding that militants had gained ground inside Afghanistan and had to be prevented from spreading their influence. The BBC reports.
India targeted a Pakistani military vehicle and killed four Pakistani soldiers in unprovoked cross-border fire in the Kashmir region yesterday, according to Pakistani military officials. Al Jazeerareports.
A new approach toward Pakistan that could involve an end to U.S. assistance and increased security cooperation with India will be discussed by President Trump when he meets with his national security team this week, when they will also discuss the U.S. strategy for Afghanistan, CNNs Barbara Starr reports.
OTHER DEVELOPMENTS
A provision forcing Congress to vote on a new Authorization for Use of Military Force (A.U.M.F.) may be stripped out of the House Appropriations defense spending bill which hit a roadblock this week, Rep. Barbara Lee (D-Calif.), who introduced the provision, offering an amendment to revoke a 2001 A.U.M.F. in eight months, Ellen Mitchell reports at the Hill.
A Turkish military vehicle was blown up as it passed through the Yuksekova district of Turkeys Hakkari province which borders Iran and Iraq today, wounding 17 soldiers, in an attack the Turkish military attributed to the Kurdistan Workers Party (P.K.K.), Reuters reports.
Indonesia renamed waters in its exclusive economic zone that overlap with Chinas claims in the South China Sea as the North Natuna Sea in an assertion of sovereignty announced Friday that has angered Beijing, the APs Christopher Bodeen reports.
The U.N. banned nuclear weapons this month, the worlds nine nuclear powers boycotting the vote, the U.S., Britain and France jointly denouncing the treaty in a statement asserting that it clearly disregards the realities of the international security environment that continue to make nuclear deterrence necessary, while North Korea has not declared where it stands, but Iran has signed up. The Wall Street Journal editorial board expresses its reservations in a brief overview.
 Just Security
Radio Free Europe / Radio Liberty: UN Report: Civilian Casualties Still High In Afghanistan's 'Ugly War'

The number of civilians killed and wounded in conflict in Afghanistan in the first half of 2017 remains at the same record high level as last year, the United Nations mission in the country says.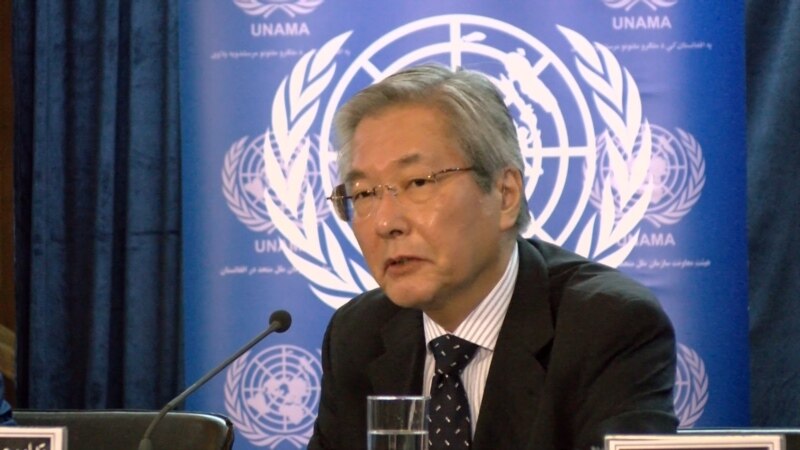 Radio Free Europe / Radio Liberty
Voice of America: Kurdish Security Official: Islamic State Leader Almost Certainly Alive

A top Kurdish counter-terrorism official said on Monday he was 99 percent sure that Islamic State leader Abu Bakr al-Baghdadi was alive and located south of the Syrian city of Raqqa, despite reports that he had been killed. "Baghdadi is definitely alive. He is not dead. We have information that he is alive. We believe 99 percent he is alive," Lahur Talabany told Reuters in an interview. "Don't forget his roots go back to al Qaeda days in Iraq. He was hiding from security services. He knows what he is doing." The secretive Islamic State leader has frequently been reported killed or wounded since he climbed up to the pulpit of a mosque in Mosul in 2014 and declared a caliphate with himself the leader of all Muslims. After leading his fighters on a sweep through northern Iraq, Baghdadi attempted to create a self-sustaining modern-day caliphate in parts of Iraq and Syria. He is now a man on the run, but still a cunning foe, said Talabany, who as part of the international coalition against Islamic State has been at the forefront of efforts to track Baghdadi down. "He is not an easy figure. He has years of experience in hiding and getting away from the security services," Talabany said. "The territory they control right now, still to this day, is very tough territory. It is still not the end of the game for ISIL. Even though they have lost almost all of Mosul and they are getting ready to lose Raqqa as well." Iraqi security forces have ended three years of Islamic State rule in the Iraqi city of Mosul, and the group is under growing pressure in Raqqa – former strongholds in the militants' crumbling caliphate. Talabany said Islamic State was now shifting tactics despite low morale and it would take three or four years to eliminate the group as it takes to the mountains and deserts to stage hit and run attacks and unleash suicide bombers.  PRIMED FOR A NEW BATTLE "They are getting ready for a different fight I think. We have a lot tougher days ahead of us than people think. "Al Qaeda on steroids," said Talabany. "We saw why they were smarter. Al Qaeda never controlled any territory. They will be smarter." Numerous reports suggesting that Baghdadi had been killed have raised questions about who might replace him as head of a diverse group comprised of Iraqis and other Arabs as well as hardcore foreign fighters. Iraqi intelligence officers who served under Saddam Hussein have been described as the military strategists instrumental in creating an Islamic State reign of terror. Talabany said it was hard to know which top Baghdadi aides were alive or dead, but he believes most of the leadership is in Syria, south of Raqqa. A younger generation of Saddam's former allies were expected to take key positions. "These are the people in line," he said. "The younger generation is always more dangerous." Security services face the daunting challenge of breaking up sleeper cells, typically made up of two facilitators and two operators. "You don't need a lot of guys to set a bomb off. We continue to bust these sleeper cells," said Talabany. "Everybody we capture was getting ready to set up to carry out attacks in the region." Talabany left Iraq when he was a 12-year-old boy, at a time when Saddam Hussein was oppressing the Kurds. His relatives were waging a guerrilla campaign from mountain hideouts. Asked to compare the challenges then compared to those now as Islamic State tries to recover and sectarian tensions threaten Iraq's security, he said: "We have a lot more freedom now. But the problems are a lot tougher."
 Voice of America
Radio Free Europe / Radio Liberty: Pakistani Supreme Court Begins Sharif Hearings

Hearings have begun over financial allegations against Pakistani Prime Minister Nawaz Sharif and his family, with the opposition calling on the court to remove him from office. (RFE/RL's Radio Mashaal)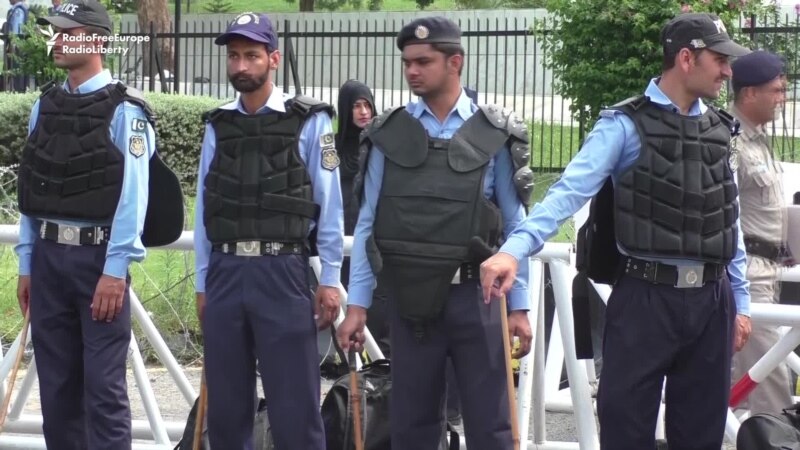 Radio Free Europe / Radio Liberty
Voice of America: Jordanian Soldier Convicted of Killing 3 US Troops

A Jordanian military court has convicted a soldier of killing three U.S. military trainers in a shooting last year. The court announced its verdict Monday, sentencing Marik al-Tuwayha to life in prison with hard labor. The Jordanian had pleaded not guilty. His lawyer said the defense respects the court's decision, but that the verdict will be appealed. The shooting happened in November at the gates of a Jordanian military base.
 Voice of America
Russia – Google News: Ukraine wants Russia held to account over MH17 downing – Aljazeera.com
 Russia – Google News
Putin and Putinism – News Review: Bush Lawyer: Revoke Kushner's Security Clearance Or Give It To Putin – TPM
 Putin and Putinism – News Review
Voice of America: Pakistan's Opposition Calls on Court to Oust Prime Minister

Opposition parties in Pakistan on Monday called on the Supreme Court to remove Prime Minister Nawaz Sharif from office after an investigation found that he and his family possess wealth exceeding their known sources of income. The investigation is linked to the mass leak of documents from a Panama-based law firm in 2016, which revealed that Sharif and his family have offshore accounts.   Naeem Bukhari, a lawyer for opposition leader Imran Khan, submitted the request to the court. The court has the constitutional power to disqualify someone from serving as prime minister, and is expected to rule in the coming weeks.   The Sharifs have denied any wrongdoing. Their attorney, Khawaja Haris, argued Monday that the probe was flawed.   The court will resume hearing the case Tuesday.
 Voice of America
Voice of America: PKK Attack in Southeast Turkey Wounds 17 Soldiers

Turkey's military says Kurdish rebels have detonated an improvised explosive device as a military vehicle passed by, wounding 17 soldiers. A military statement said the attack occurred Monday near the town of Yusekova, in the mainly Kurdish province of Hakkari. The statement said the soldiers were quickly evacuated and hospitalized. Four of them were in serious condition. The Kurdistan Workers' Party, or PKK, has waged a three-decade long insurgency in southeast Turkey. Tens of thousands were killed in the conflict. Violence flared again in 2015 after the collapse of a two-year peace process. The group is considered a terrorist group by Turkey, the U.S. and the European Union.
 Voice of America
Voice of America: Islamic Leaders Boycott Jerusalem Site Over Metal Detectors

Islamic leaders called on Muslims on Monday to boycott a Jerusalem holy site, which lies at the heart of the Israeli-Palestinian conflict, in protest after Israel set up metal detectors at the site's entrance gates following a deadly Arab attack there last week. For the first time in decades, Israel closed the site  sacred to Muslims as the Noble Sanctuary and to Jews as the Temple Mount  on Friday, after three Arab Israeli citizens opened fire from the holy compound with automatic weapons, killing two police officers before they were shot and killed.   Israel reopened the compound to Muslim worshippers on Sunday after imposing new security measures, including metal detectors at the entrance gates and additional security cameras.   The Waqf, Jordan's Islamic authority that manages religious affairs at the site, was outraged over the metal detectors. Dozens of worshippers have prayed on the streets near the gate after refusing to enter via the metal detectors. Minor scuffles broke out there on Sunday as some Muslim worshippers tried to stop others from using the gates, Israeli media reported.   Police said that despite the tensions, hundreds of worshippers had entered the compound.   The Waqf, together with other Islamic groups, issued a statement Monday calling on Muslims "to reject and boycott all the Israeli aggression measures, including changing the historical status quo including imposing the metal detectors."   They called on the faithful "not to deal with it at all and not to enter the mosque through it at all." The statement further said that "if the metal detectors continue to be imposed, we call upon the people to pray in front of the gates of the mosque and in the streets of Jerusalem."   The fate of the compound, holy to both Jews and Muslims, is an emotional issue and forms the centerpiece of rival Israeli and Palestinian national narratives. Any perceived changes to the delicate arrangements at the site can spark tensions. Its closure after Friday's attack prompted condemnations from the Arab world.   Jordan called for its immediate reopening and there were protests in the streets there against Israel, with which Amman has a peace treaty.   Israel did not coordinate the changes with Jordan, which serves as the custodian of the Muslim-administered site, according to a Jordanian government official. Jordan's stance is that anything installed at the site must be approved by the Waqf, or Muslim administration, and cannot change the status quo, said the official. He spoke on Sunday on condition of anonymity because he was not authorized to discuss the situation with reporters.   Jews revere the site, where the two Jewish temples stood in biblical times, as the Temple Mount. It is the holiest site in Judaism and the nearby Western Wall, a remnant of one of the temples, is the holiest place where Jews can pray.   Muslims regard the same hilltop compound as the Noble Sanctuary. Home to the Al-Aqsa Mosque and Dome of the Rock, it is Islam's third-holiest site after Mecca and Medina in Saudi Arabia.   Police have been gradually reopening the site. On Monday it opened to visitors.   Jerusalem police commissioner Yoram Halevy said the metal detectors were necessary for the site to reopen.   "I assume that with time they will understand that this is not terrible," he told Army Radio. He said that security measures of this kind are commonplace in the world.   "When I go shopping on Friday I pass through a detector at the mall," Halevy said. "We see them everywhere they have become a part of our lives."
 Voice of America
Radio Free Europe / Radio Liberty: Prominent Chechen Blogger Detained In Tbilisi

A prominent Chechen blogger, Tumso Abdurakhmanov, says he has been detained in the Georgian capital, Tbilisi.
 Radio Free Europe / Radio Liberty