Saved Stories – None
Andrew McCabe – Google News: Russia probe pile-on: No fewer than 9 teams investigating collusion, meddling – Fox News
 Andrew McCabe – Google News
fbi – Google News: FBI Declines to Investigate FCC Cyberattack – Government Technology
 fbi – Google News
fbi – Google News: FBI says Quincy brothel operators were making millions – The Patriot Ledger
 fbi – Google News
mueller – Google News: Michael Dreeben, Robert Mueller team member, still Justice … – Washington Times
Department. The curious arrangement may not pose a direct …
 mueller – Google News
fbi – Google News: Charges for FBI Agent Renew Scrutiny of Elite Team – FRONTLINE
 fbi – Google News
fbi – Google News: House panel approves yanking money for new FBI headquarters – Baltimore Sun
 fbi – Google News
Federal Bureau of Investigation: F.B.I. Official Who Investigated Major Attacks for Decades Is Stepping Down

For decades, Carlos T. Fernandez handled cases, some involving Al Qaeda, all over the world and built bridges between agencies.
 Federal Bureau of Investigation
fbi – Google News: Trump investigation stirs curiosity about FBI – The Boston Globe

The Boston Globe

Trump investigation stirs curiosity about FBI

The Boston Globe

I'm a longtime Watergate obsessive, so with these books on the 

FBI

, I flipped to the index first. Straight to the entry for Felt, Mark, subcategory as Deep Throat. The parallels to the 

FBI

 then and now aren't perfect, but they sure are thought 

…
 fbi – Google News
us national security – Google News: US has abandoned global leadership role, Iraqi Vice President says – CNN
 us national security – Google News
Just Security: The Early Edition: June 30, 2017
Before the start of business, Just Security provides a curated summary of up-to-the-minute developments at home and abroad. Heres todays news.
REPEAL OF THE 2001 AUMF
Language that would repeal the 2001 Authorization of Use of Military Force (A.U.M.F.) after the passing of the spending act but giving lawmakers 240 days to debate and pass a new A.U.M.F. to replace it was included in a spending plan for the Defense Department approved by the House Appropriations Committee yesterday, the Hills Ellen Mitchell reports.
The vote was an unexpected victory for long-time war critic Rep. Barbara Lee (D-Calif.), but it is only the first step in getting Congress to update the authorization of military force that lawmakers adopted after the 9/11 attacks, explain Bryan Bender and Jennifer Scholtes at POLITICO.
This provision should have been ruled out of order. The House Foreign Affairs Committee is hitting out against the surprise approval of the amendment, the Hills Ellen Mitchell reports.
SYRIA
The U.S.-backed Syrian Democratic Forces (S.D.F.) have seized the last route into Raqqa, the de facto capital of the Islamic State group in Syria, U.S. officials and the Britain-based Syrian Observatory for Human Rights said yesterday, signaling a significant development in the advance on Raqqa. Sarah El Deeb reports at the AP.
The S.D.F. "have completely surrounded and besieged the Islamic militants inside al-Raqqa city from all sides," the group said in a statement yesterday, Al Jazeera reporting.
Sarin nerve gas was used in the April 4 attack on the Syrian town of Khan Sheikhoun in Idlib Province, the U.N. watchdog the Organization for the Prohibition of Chemical Weapons (O.P.C.W.) confirmed today, with responsibility for the attack to be assessed by a joint U.N.-O.P.C.W. investigation team, the Director-General of the O.P.C.W. adding that the perpetrators must be held accountable for their crimes, the AP reports.
Iranian authorities have been recruiting Afghan refugees to fight in Syria for Bashar al-Assads regime, expanding recruitment to undocumented migrants, framing the battle as a fight between Shiites and Sunnis and exploiting Afghans who face a lack of opportunities, Ali M. Latifi writes at the New York Times.
Lebanese soldiers were hit with suicide bombings, explosives and hand grenades in raids on refugee settlements in Arsal near the border with Syria this morning, part of an ongoing struggle between the Lebanese army and militants who have thrived in the border area during Syrias seven-year-long civil war, the AP reports.
Now is the time. Any delay will mean further death, The Under-Secretary-General for Humanitarian Affairs Stephen OBrien, the said called on the international community to ensure immediate and safe humanitarian access to save lives of those dependent on assistance, highlighting the urgent situation of civilians in Raqqa in a briefing to the U.N. Security Council yesterday. The U.N. News Centre reports.
IRAQ
 We are seeing the end of the fake Daesh state, Iraqi Prime Minister Haider al-Abadi tweetedyesterday, using the Arabic acronym for the Islamic State and marking the significant victories in Mosul, with the spokesperson for the U.S.-led coalition battling the Islamic State in Iraq and Syria Col. Ryan Dillon predicting that the fighting in Mosul will be over within the next few days. Ghassan Adnan, Ben Kesling and Dion Nissenbaum report at the Wall Street Journal.
Iraqi forces attacked the Islamic States last remaining redoubt in Mosul today and the advance continues to overcome all insurgent positions, Stephen Kalin reports at Reuters.
Russias state-controlled company Rosneft is looking to develop oilfields in disputed territories in Iraq under Kurdish control and close to the Syrian border, driving a wedge between the government in Baghdad and the Kurdistan Regional Government, further complicating relations in the Middle East, and suggesting that Russia aims to take a more aggressive foreign policy stance in the region. David Sheppard and Henry Foy report at the Financial Times.
Increased insurgent activity by the Islamic State is a distinct possibility as it loses territory, a report by the Combating Terrorism Center at West Point explaining that the challenge will be governing post-liberation areas where city infrastructure has been destroyed and where security threats still remain, Eric Schmitt reports at the New York Times.
Mosul has been left in ruin as the battle against the Islamic State reaches its final stages, underlining the difficult task of meeting the needs of civilians in Mosul and those who have been displaced, Megan Specia and Rick Gladstone observe at the New York Times.
U.S.-led airstrikes continue. U.S. and coalition forces carried out 20 airstrikes against Islamic State targets in Syria on June 28. Separately, partner forces conducted four strikes against targets in Iraq. [Central Command]
RUSSIA
President Trump will meet with his Russian counterpart Vladimir Putin on the sidelines of the G-20 summit in Hamburg, Germany, next week, their first face-to-face encounter since Trump became president, with no specific agenda established for the meeting, national security adviser H.R. McMaster said yesterday, Jordan Fabian reporting at the Hill.
National security experts and Russia hawks inside the Trump administration are concerned that the lack of a specific plan for the meeting for Trump, who has spoken for months about the prospect of friendship with Putin and may be too eager to please the Russian president, will create an imbalance, since Putin himself is certain to come fully prepared. Michael Crowley reports at POLITICO.
Putin believes he can easily outmaneuver Trump at the G-20 summit, using promises is cooperation on areas such as counterterrorism in return for concessions such as the removal of sanctions against Russia, according to intelligence received by European officials, Kimberley Dozier reports at The Daily Beast.
A deal on legislation increasing sanctions on Moscow easily cleared the Senate yesterday after previously hitting an unexpected roadblock that stalled it for weeks in the House, Jordain Carney reports at the Hill.
Democrats are accusing House Republicans of stalling on the Russia sanctions legislation on the White Houses behalf so that President Trump wouldnt sign it into law ahead of his meeting with President Putin next week, saying that the so-called blue slip issue could have been easily and quickly dealt with in the House rather than the Senate. CNNs Deirdre Walsh and Jeremy Herb report.
TAIWAN ARMS DEAL
A total of $1.42 billion in arms deals with Taiwan was approved by the Trump administration yesterday, as China rejected a Senate bill that would allow U.S. Navy ships to make regular port calls to the self-governing island, Felicia Schwartz reports at the Wall Street Journal.
The Trump administrations decision to sell Taiwan arms is wrong and contradicted a consensus reached between President Trump and Chinese President Xi Jinping in talks in April in the U.S., China said today, Reuters reporting.
The honeymoon is over. Both the arms sales to Taiwan and the sanctions against its bank Dandong are likely to anger China and are being viewed by experts as signs of the Trump administrations loss of patience with Beijing over its reluctance to concede on issues including North Korea, Tom Phillips and Oliver Holmes write at the Guardian.
The KOREAN PENINSULA
The White House will move to cut off Chinese bank Dandong from the U.S. financial system because it believes it finances companies involved in North Koreas weapons program, Treasury Secretary Steven Mnuchin announced yesterday, Ian Talley reports at the Wall Street Journal.
South Korean President Moon Jae-in and President Trump dined together at the White House last night ahead of their formal meeting today, CNNs Euan McKirdy reports.
The emergence of new missile types in North Koreas escalating tests demonstrate its technical capabilities are quickly improving, Bryan Harris, Ian Bott, Jane Pong and Lauren Leatherby examining the threat posed at the Financial Times.
GULF-ARAB DISPUTE
"We are willing to negotiate any legitimate grievances with our neighbors, but we will not compromise our sovereignty," Qatars Foreign Minister Sheikh Mohammed bin Abdulrahman Al Thani said yesterday during his trip to Washington D.C., where he was attending meetings to discuss ways to resolve the Gulf-Arab dispute ongoing since June 5 when four Arab nations cut diplomatic ties with Qatar. Al Jazeera reports.
Turkish armed forces have been deployed to Qatar, Qatars ministry of defense announced today, Turkish and Qatari forces scheduled to carry out joint exercises following the approval of a 2015 deal that sees greater military cooperation between the two states, Al Jazeera reports.
A Swiss law firm is being hired to seek compensation for those affected by the four Arab nations decision to diplomatically isolate Qatar by Qatars National Human Rights Commission (N.H.R.C.), the N.H.R.C. chairman said yesterday, Al Jazeera reports.
The Qatari foreign ministers praise for Secretary of State Rex Tillerson reveals the discord within the Trump administration, as the foreign minister conspicuously omitted mentioning President Trump in his speech in Washington, D.C. yesterday, Ishaan Tharoor writes at the Washington Post.
Saudi Arabias Deputy Crown Prince Mohammad Bin Salman has shown reckless and impulsive judgment, as demonstrated by his actions and comments over Qatar, Yemen and Iran, and the Trump administration should understand that he is a bumbling hothead, Aaron David Miller and Richard Sokolsky write at POLITICO.
IRAN
Tehran is in full compliance with the Iran nuclear deal, U.N. and E.U. diplomats said at a U.N. Security Council meeting yesterday, pushing back against U.S. criticism of Iran, Farnaz Fassihi reports at the Wall Street Journal.
Iran was accused of destructive and destabilizing actions by U.S. Ambassador to the U.N. Nikki Haleyat the Security Council meeting yesterday, where she represented a U.S. that found itself in opposition to the four other major powers who see the deal as a major achievement, Edith M. Lederer writes at the AP.
TRUMP ADMINISTRATION FOREIGN POLICY
There is no need for the Senate Armed Services annual defense policy bill to require the Trump administration to send Congress a counter-Islamic State in Syria and Iraq strategy because Congress recently received one, and likewise an Afghanistan strategy is not required because the Pentagon is already working on one, a committee aide said yesterday, a committee spokesperson adding that the Islamic State strategy is classified and cannot be shared. Rebecca Kheel reports at the Hill.
Pakistans relations with China are the cornerstone of our foreign policy, Pakistans top foreign policy adviser Sartaj Aziz said yesterday at a news conference welcoming Chinas foreign minister, signaling Pakistans pivot to China away from the U.S. amid fears that the Trump administration will put pressure on Pakistans government, Pamela Constable writes at the Washington Post.
Whoever believes the problems of this word can be solved by isolationism and protectionism is making a tremendous error. German Chancellor Angela Merkel set herself against President Trump and his America First agenda yesterday, speaking before Germanys parliament ahead of the G-20 summit next week, Melissa Eddy reports at the New York Times.
President Trump has an exceptional opportunity to reassert American leadership and its commitment to European security by giving weapons to Ukraine for use in its defense against Russias ongoing aggression when he visits Poland next week, suggests Stephen Blank writing at the Wall Street Journal.
The MUSLIM BAN
The Trump administration began enforcing its temporary ban on travelers from six Muslim-majority countries yesterday issuing guidelines that are a narrow reading of a Supreme Court ruling Monday requiring the U.S. to continue to admit those who have a bona fide relationship with either people or institutions already in the U.S., Laura Meckler reports at the Wall Street Journal.
Lawyers for the state of Hawaii asked a federal judge to stop the administration from enforcing the ban late last night, arguing that fiances, grandparents, grandchildren, brothers- and sisters-in-law, aunts, uncles, nieces, nephews and cousins all relationships excluded from the definition of bone fide relationship in the governments guidelines for enforcing the ban of those in the U.S. should be allowed to enter from the six countries affected, Carol Morello reports at the Washington Post.
Fiances would be considered close family members and therefore allowed to travel to the U.S., the Trump administration decided late last night, Yeganeh Torbati and Mica Roseberg report at Reuters.
When it comes to a travelers' connection to a business or organization, the administrations guidelines state that it must be a formally documented relationship and not one formed for the purposes of evading the executive order, the Hills Melanie Zanona explains.
By creating arbitrary categories of family relationships, the Trump administrations guidelines are likely unconstitutional as violating due process, cutting off protections of family rights at the boundary of the nuclear family without explaining why it has selected certain categories of relationship for protection and excluded others, argues Bennett Gershman at The Daily Beast.
TRUMP-RUSSIA INVESTIGATION
House Intelligence Committee leaders are threatening a subpoena if the White House fails to clarify whether any recordings exist of President Trumps meetings with former F.B.I. director James Comey, a letter asserting that Trumps series of tweets the day before a previously-set June 23 deadline for the White House to respond to the panels request stops short of clarifying whether the White House has any recordings. The AP reports.
Long-time Republican opposition researcher Peter W. Smith mounted a campaign to acquire emails he believed were stolen from Hillary Clintons private server before the 2016 presidential election,giving those he spoke to and tried to recruit the impression that he was working with then-senior adviser to candidate Trump, Mike Flynn, while investigators probing Russian interference in the election have examined reports from intelligence agencies describing Russian hackers discussing how to obtain Clintons emails and then transmit them to Flynn via an intermediary. Shane Harris reports at the Wall Street Journal.
Former national security adviser Susan Rice will answer questions in a closed-door session with the House Intelligence Committee sometime next month as part of its ongoing investigation into Trump-Russia collusion, CNNs Tom LoBianco and Manu Raju report.
The TRUMP ADMINISTRATION
The chairman of the Senate Judiciary Committee Sen. Chuck Grassley (R-Iowa) wants the Senate to vote on Christopher Wrays nomination as next F.B.I. director before they disband for the August recess, he told reporters yesterday, Jordain Carney reporting at the Hill.
America is not in decline it is choosing to decline. Secretary of State Rex Tillerson is overseeing the deconstruction of the State Department, yet there is no pressing reason for the cuts to personnel which are instead a personal choice made by Tillerson, fast becoming one of the worst and most destructive secretaries of state in the history of America, former State Department employee Max Bergmann writes at POLITICO MAGAZINE.
OTHER DEVELOPMENTS
Confusion among N.A.T.O. allies about how the U.S. intends to contribute to the requirement of additional troops to counter a resurgent Taliban in Afghanistan may be holding some of them back from offering their own troops, N.A.T.O. Secretary-General Jens Stoltenberg said after a meeting in Brussels yesterday, Defense Secretary Jim Mattis assuring allies that he would consult with U.S. Gen. Joseph Dunford on his return to Washington and would then submit a recommended new Afghanistan strategy to President Trump, including a refinement of U.S. troop numbers, Lorne Cook and Lolita C. Baldor report at the AP.
China has constructed new military facilities on islands in the South China Sea, U.S. thinktank the Asia Maritime Transparency Initiative, part of Washingtons Center for Strategic and International Studies, reported yesterday. [Reuters]
Equipment it said belonged to Russian agents which was used to launch cyberattacks against Ukraine and other countries in May and this Tuesday was seized by Ukraines state security service, it said in a statement today, Reuters reporting.
A more than 15,000-strong U.N. peacekeeping forces has been called on to assist Malis military to re-establish security across the territory through a unanimously-approved U.N. Security Council resolution adopted yesterday, the AP reports.
 Just Security
Opinions: Patiotism once united us. Now it divides us.

Americans use patriotism as a political cudgel. Lincoln had an answer to that problem.
 Opinions
FOX News: Israeli general: Cyber terror – why are global leaders waiting for their cyber 9/11?

This week's Petya multi-sector cyber attack is yet more evidence that, like the war on conventional terror, the cyber war must be fought with close cooperation, centralization, and a holistic approach to the problem.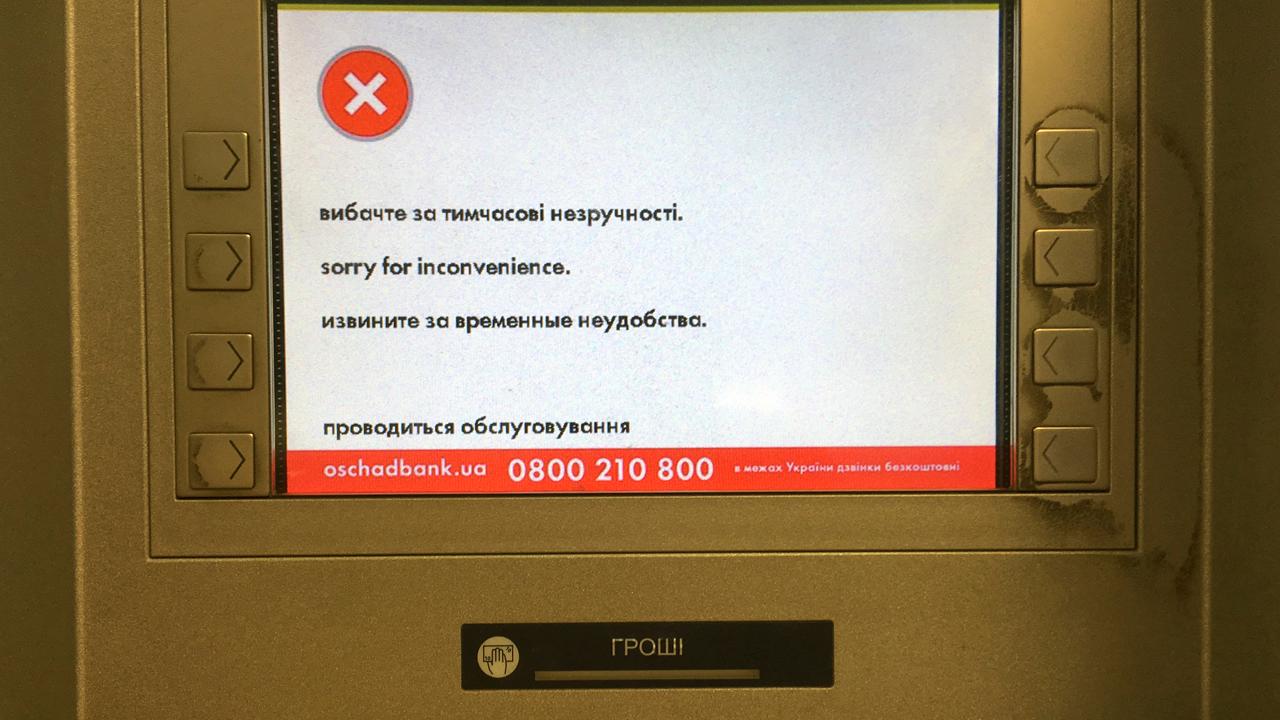 FOX News
Donald Trump | The Guardian: How can fiction compete with the drama of Donald Trumps presidency?

Fake news, alternative facts US politics continually outstrips even the most outlandish imaginations. Thriller writers need a radical rethink

Fifty six years ago, a young Philip Roth despaired at the apparent inability of his chosen trade to compete with the world around him. The American writer in the middle of the 20th century has his hands full in trying to understand, describe, and then make credible much of American reality, the novelist declared in his essay Writing American Fiction. It stupefies, it sickens, it infuriates, and finally it is even a kind of embarrassment to ones meagre imagination. The actuality is continually outdoing our talents, and the culture tosses up figures almost daily that are the envy of any novelist.

Roth wrote those words in 1961, when he could look out on the America of John Kennedy, J Edgar Hoover and Malcolm X, not long before the Cuban missile crisis would see the world teeter on the edge of Armageddon. You can see why he felt those engaged in the pretences of fiction had to struggle to keep up when the actuality was generating characters of such vivid intensity and events of high drama.

How could any fiction come up with a drama as lurid and compelling as the nightly news from the US?

Related: Reality Winner: NSA contractor and environmentalist repulsed by Trump
 Donald Trump | The Guardian
trump as putin's puppet – Google News: Trump's Taste for Confronting Putin to Be Tested Face-to-Face – Bloomberg
 trump as putin's puppet – Google News
Russian Intelligence services – Google News: Paperback Row – New York Times

New York Times

Paperback Row

New York Times

Dominika Egorova, the synesthetic double agent introduced in Matthews's first thriller, Red Sparrow, has returned to Russia from the West and ascended to the top ranks of the 

Russian Intelligence Service

 making her one of the best-placed C.I.A. moles.
 Russian Intelligence services – Google News
russia and the west – Google News: Despite hacking charges, US tech industry fought to keep ties to Russia spy service – Daily Mail
 russia and the west – Google News
DEBKAFile: Kissinger, Mattis lay bridges for Trump-Putin talks

June 30, 2017, 11:55 AM (IDT)The Trump-Putin summit agenda is being discussed in the Kremlin between the veteran American diplomat, former secretary of state and national security adviser Henry Kissinger, and the Russian president. At 94, Kissinger emerges as the man the inexperienced President Trump secretly turns to for advice on tricky foreign affairs. Mattis' job was to place the military markers in diplomatic focus.
 DEBKAFile
www.washingtontimes.com stories: Security: Sarin used in deadly April 5 attack in Syria, OPCW probe confirms

THE HAGUE, Netherlands (AP) — An investigation by the international chemical weapons watchdog confirmed Friday that sarin nerve gas was used in a deadly April 4 attack on a Syrian town, the latest confirmation of chemical weapons use in Syria's civil war.

The attack on Khan Sheikhoun in Syria's Idlib …
 www.washingtontimes.com stories: Security
Cyber Warfare – Google News: Does military equipment lead police officers to be more violent? We did the research. – Washington Post
 Cyber Warfare – Google News
us national security – Google News: Trump's trade plan sets up global clash over 'America First' strategy – Politico
 us national security – Google News
Europe: German parliament backs same-sex marriage

Angela Merkel votes against reform despite clearing way for the move
 Europe
Voice of America: High Stakes for Trump in Republican Stumble Over Health Care

President Donald Trump suffered a political setback this week when Senate Republican leaders delayed a vote on overhauling the U.S. health care insurance system, one of the president's central campaign promises. Senate Republicans are trying to revive the health care effort, but they remain divided on an issue that represents one-sixth of the U.S. economy and has confounded both political parties for a generation. VOA national correspondent Jim Malone has more from Washington.
 Voice of America
RSS: Министр обороны России в ходе селекторного совещания с руководством Вооруженных Сил проанализировал ситуацию в Сирии

Генерал армии Сергей Шойгу обратил внимание на тот факт, что провокации сил коалиции, возглавляемой США, способствуют расширению деятельности террористических организаций в Сирии.
 RSS
Opinions: Donald Trump is not well

It would be better for everyone if he stopped watching our show.
 Opinions
Voice of America: Stakes High for Trump in Republican Stumble Over Health Care

Senate Republicans are working to revive efforts to pass a health care overhaul bill, a key pledge they made with then-candidate Donald Trump during last year's presidential election campaign. Trump suffered a political setback when Senate Republican leaders put off a vote on a health care bill after it was clear they could not bridge the divide between moderates and conservatives. Senate Majority Leader Mitch McConnell had pushed for a vote this week, but has delayed the effort until after the July 4 holiday recess. Trump: 'Very tough' Despite the delay, Trump maintains he is committed to his campaign pledge to repeal and replace President Barack Obama's signature health care law, known as Obamacare, although he acknowledged it could be "very tough." "We are looking at a health care that would be a fantastic tribute to our country, a health care that would take care of people, finally, for the right reasons and also at the right cost," Trump said at a White House meeting. It was necessary to act, he added, because "Obamacare is melting down." The decision to put off the vote came amid protests at the Capitol and in the face of a united front of opposition put forward by Senate Democrats. Watch: High Stakes for Trump in Republican Stumble Over Health Care Schumer: 'Rotten at the core' Senate Democratic leader Chuck Schumer said the Republican proposal was "rotten at the core" and noted recent polls that show support for the Republican bill has plummeted. "The American people are not for big tax breaks to the wealthiest of Americans, nor are they for dramatically cutting their health care," Schumer told reporters at the Capitol. "That's why the bill has about 17 percent popularity in America and even Trump voters don't like it." Several recent polls show the bill with approval ratings of below 20 percent, and that has fueled rumblings of political concern among many Republicans in the Senate and widened the divide between moderates and conservatives. Republican split Moderates worry that Republicans will be held politically liable if millions of Americans lose their health insurance coverage. The nonpartisan Congressional Budget Office projected that figure could rise to 22 million people over a 10-year period. "I don't think there is any doubt that if this legislation were to become law, there would be very large reductions in the number of people with insurance coverage," said Matthew Fiedler, an expert on health care policy with the Brookings Institution in Washington. "My personal view is that would ultimately have serious political consequences for Republicans down the road." Conservative Republican senators are eager to follow through on the promise of a complete rollback of Obamacare, a core demand that has united the party for the past seven years. "Obamacare is a bus that is going off a cliff," said Republican Senator John Barrasso of Wyoming. "Democrats are saying, 'Stay on board.' We are trying to rescue the American people from this bus that they are on." A generation of debate Spending on health care represents about one-sixth of the U.S. economy, and political efforts to reform the system have confounded both parties for a generation. Former President Bill Clinton launched a major effort in 1993, led by then-first lady Hillary Clinton, only to be blocked once Republicans won control of Congress the following year. Democrat Obama made health care reform a central part of his 2008 presidential campaign, and as president, he signed what become known as his signature legislative achievement in 2010. That, in turn, fueled the rise of Tea Party activists around the country, which helped Republicans win back control of both the House of Representatives and the Senate. Now it is President Trump and the Republicans in Congress who will be held to account by their voters beginning in next year's midterm congressional elections and the presidential race in 2020. "We want to see whether voters feel that President Trump has lived up to his hype and expectations and whether or not he has been able to keep his promises," said Emory University political scientist Andra Gillespie. Trump and his Republican allies in Congress have been counting on a major deficit savings from the health care bill to set up their next big priority: tax reform.
 Voice of America
Mike Nova's Shared NewsLinks
Russia probe pile-on: No fewer than 9 teams investigating collusion, meddling
---
The expansive investigation into Russian meddling and possible collusion with Trump associates has grown so vast that no fewer than nine congressional committees and federal agencies are now examining some offshoot of the controversy.
And despite the inquiries to date having produced no indictments or hard evidence of collusion between the president's men and a foreign power, even more officials and entities are looking to bite off a piece of the probe.
"The main problem is that after months and months of multiple investigations, no one has found any evidence of collusion," a congressional source told Fox News. "So the Democrats are trying to shift the focus from collusion to obstruction, and since it doesn't look like that will pan out for them either, they surely have some new accusation ready to put out there. It's in their political interest to drag out these investigations as long as possible."
Proponents of the probes warn nothing less than democracy is at stake — but the frustration in Trump World is palpable.
Anthony Scaramucci, the former Trump adviser who was the subject of a since-retracted <a href="http://CNN.com" rel="nofollow">CNN.com</a> story on Russia, on Thursday called the narrative a "bunch of nonsense."
The investigation, though, shows no sign of abating, amid a steady drip-drip of news reports on questionable Russia contacts that only feed the curiosity in Washington.
The furthest-reaching of all the investigations would be the special counsel probe led by former FBI Director Robert Mueller, appointed in May to examine any connections between Trump associates and Russian officials in the lead-up to the 2016 presidential election. Mueller's crew, which immediately absorbed several high-powered lawyers, joined eight other investigative bodies examining aspects of the Russia controversy.
They are:
CIA
Treasury Department
Department of Defense inspector general
Senate Intelligence Committee
Senate Judiciary Committee
House Intelligence Committee
House Oversight Committee
Senate Armed Services Committee
Other groups are looking to get in on the action.
Democrats on the financial services committee have requested bank records in an effort to tie Trump to Russian interests. Trump's own Election Integrity Commission is facing calls from New Hampshire's and Maine's secretaries of state to examine Russian interference. Federal Election Commissioner Ellen Weintraub wants to find out if Russia pushed anti-Hillary Clinton ads on social media.
"This is an all-hands-on-deck moment for our democracy," Weintraub, a Democrat, wrote.
Several congressional probes are bipartisan in nature, though the focus of Republicans and Democrats on those committees varies. Members of both parties are concerned about Russian meddling, but the collusion claims are being pursued more aggressively by Democrats.
The DOJ, specifically, is looking into any links or coordination between Team Trump and Russia – but also has leeway to investigate any matters that might arise from that investigation. That means, by the end of Mueller's term, charges could materialize that have little to do with Russia or the presidential election (a not uncommon outcome to which former President Bill Clinton and former vice presidential aide I. Lewis "Scooter" Libby can attest).
The CIA, meanwhile, is focused on the foreign aspect and actors involved in the alleged Russian plot to meddle in the election. The Treasury Department's financial crimes unit is scrutinizing former Trump campaign chairman Paul Manafort, and the Department of Defense's inspector general is examining payments from Russia and Turkey made to former National Security Adviser Michael Flynn.
In the Senate, the intelligence committee is trying to broadly analyze exactly what Russia did to influence the election. Some on the judiciary committee, in the wake of former FBI Director James Comey's testimony, wants to know if former Attorney General Loretta Lynch interfered in the Hillary Clinton email investigation and the armed services committee is inquiring about how to improve cybersecurity and defend against future hacking attempts, such as the type allegedly perpetrated by Russia.
The House intelligence committee wants to answer: What did Russia do, did it have links to political campaigns, what was the U.S. government response and how/why has classified information about the meddling been released? At the same time, the oversight committee is looking into Flynn. The intelligence committee may be the most controversial of the congressional probes due to Chairman Devin Nunes, R-Calif., temporarily recusing himself over ethics violations accusations. Nunes, who denies the charges, also made news after a source showed him classified documents which Nunes said bolstered Trump's contention that Obama administration officials leaked damaging information to the press about the Trump team.
The plethora of probes has not only led to a never-ending news cycle in which some committee or department is questioning some witness or having some information leaked to the press, but the investigations have also battled for access to the same witnesses at times, never mind the same information.
"The jurisdiction's pretty fragmented, and that's kind of a problem," Senate Majority Whip John Cornyn told BuzzFeed in February.
Case in point: Comey testified before the Senate intelligence panel on June 8, but rejected a request to appear in front of the judiciary committee. The judiciary panel also lost out to intelligence on testimony from Acting FBI Director Andrew McCabe and Deputy Attorney General Rod Rosenstein.
"The Judiciary Committee has primary responsibility for FBI oversight," Sen. Lindsey Graham, R-S.C., said in May. "If former Director Comey testifies, he should do so before both the intelligence and judiciary committees."
But, to Trump supporters, the biggest danger of the investigative maelstrom is the inevitability of some charges being filed – even if they don't have anything to do with collusion.
"This is like watching an old-fashioned Western movie. This is an Indian hunting party," Trump ally and former House Speaker Newt Gingrich said on "Hannity" earlier this month. "They're out looking for a couple scalps, and they're not going to go home until they get some."
F.B.I. Official Who Investigated Major Attacks for Decades Is Stepping Down
---
Officials describe the investigation into the Chelsea bombing as a template for how the F.B.I. and the New York Police Department have learned to temper big egos and manage chain-of-command quandaries. It was also the product, in part, of Mr. Fernandez's two decades' experience courting foreign dignitaries and swaying his counterparts in American law enforcement and intelligence agencies while he investigated attacks by Al Qaeda beginning in the late 1990s.
He will retire from the F.B.I. on Friday as leader of the New York Joint Terrorism Task Force, in what amounts to a one-man exodus of operational know-how. Only a small number of counterterrorism agents involved in early Qaeda cases remain at the bureau. The New York task force, composed of about 500 investigators from dozens of local and federal agencies, is the oldest and largest such unit and handles cases in Canada, Western Europe and Africa.
"He was able to build relationships and build trust," said Ali Soufan, who, as lead investigator of the bombing of the naval guided-missile destroyer Cole in Yemen in 2000, supervised Mr. Fernandez. "I think he was able to do something many other F.B.I. bosses for the J.T.T.F. were not able to accomplish to the level he did."
Mr. Fernandez, 50, investigated two decades of major attacks, from the bombings of United States Embassies in East Africa in 1998 to the Paris attacks in 2015.
And he passed an unofficial test that agents who know the challenges of working in underdeveloped countries often use to judge their bosses: Did they take much Cipro, the antibiotic often used to treat intestinal infections? "He took a lot of Cipro in his life," Mr. Soufan said.
Mr. Fernandez started his career on cases impeded by the wall between the C.I.A. and F.B.I. and ends his tenure at the bureau with connections across government, among them to the former C.I.A. director John O. Brennan, whom he met regularly as a top F.B.I. official assigned to the intelligence agency.
In Afghanistan around 2004, a Marine colonel several times declined the help of Mr. Fernandez and a colleague, Jeffrey Ringel, in interrogating people. But a casual comment by Mr. Fernandez about a Marine vehicle nearby ignited a conversation about the two agents' service in the Marines. Eventually the colonel invited them on missions.
Mr. Ringel and Mr. Fernandez mentored Marines on how, instead of rounding up military-age men, they could use evidence and careful questioning to tie a few people to an attack.
"What he learned from his early days in Yemen is you can't do this alone, you have to work as a team," Mr. Ringel said. "And that's what he did."
Turf battles in New York could also be treacherous. As leader of the local terrorism task force, Mr. Fernandez was charged with further tightening bonds once badly frayed by the Police Department's expanding counterterrorism mission after Sept. 11.
He sent emails to police colleagues starting at 3 a.m. and sped up information-sharing, said John Miller, the Police Department's deputy commissioner for intelligence and counterterrorism.
After the Chelsea bombing, Mr. Fernandez had F.B.I. technicians work alongside the city bomb squad, and the F.B.I.'s evidence team worked alongside the city's crime-scene unit.
J. Peter Donald, a Police Department spokesman, said Mr. Fernandez had endeared himself to colleagues by working long hours with them.
"You can have all the memorandums of understanding in the world, and they really don't mean anything if people don't like you," said Don Borelli, a former assistant special agent in charge of the international counterterrorism branch in New York.
Mr. Fernandez brought back senior agents for a lecture series to pass on institutional memory. He credits his approach to what he learned from Mr. Soufan; James K. Kallstrom, the former F.B.I. assistant director; and John P. O'Neill, who led major investigations into Osama bin Laden and was killed in the Sept. 11 attacks.
"I certainly didn't want our people to repeat the same mistakes that were made in the past," he said in an interview this week.
Mr. Fernandez, who recently became eligible to retire, said that though he would have liked to see the Chelsea bombing case through, he chose to take an attractive offer in the private sector. He will become chief security officer at the entertainment conglomerate Viacom.
Mr. Fernandez said the experience of his parents in Cuba before they fled around the time of the revolution colored his commitment to handling investigations in the courts. "Hearing about my family members just being unilaterally arrested by the government without due process certainly had an impact on me and wanting to join the bureau," he said.
Mr. Soufan said Mr. Fernandez had an easy manner with sources and refused to let a mission keep him from helping someone. In Yemen, not long after the Sept. 11 attacks, the pair received word that an American child about 10 years old had been kidnapped and was in the country. With no other agents on the ground, they put aside the terrorism case they were working, recovered the child and found a judge to sign paperwork they needed to fly him out of the country.
That the judge's chambers were on the same block as a Qaeda outpost, Mr. Soufan said, did not deter Mr. Fernandez.
Watchdog: Sarin Nerve Gas Used in Deadly Syrian Attack – Google Search
---
Watchdog: Sarin Nerve Gas Used in Deadly Syrian Attack – Google Search
---
Watchdog: Sarin Nerve Gas Used in Deadly Syrian Attack – Google Search
---
Watchdog: Sarin Nerve Gas Used in Deadly Syrian Attack – Google Search
---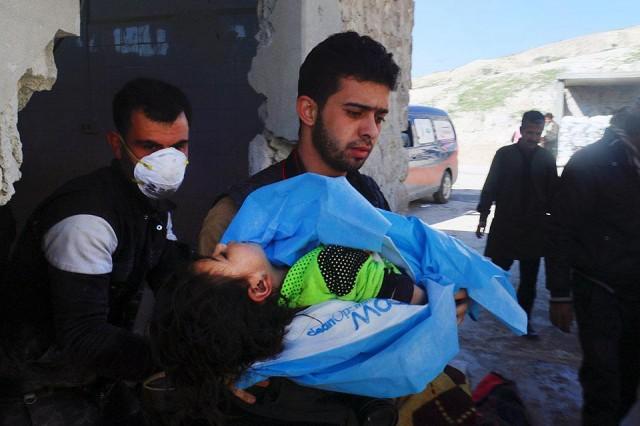 Watchdog: Sarin Nerve Gas Used in Deadly Syrian Attack – Google Search
---
Watchdog: Sarin Nerve Gas Used in Deadly Syrian Attack – Google Search
---
Sarin Nerve Gas Used in Deadly Syrian Attack
---
THE HAGUE, NETHERLANDS —An investigation by the international chemical weapons watchdog confirmed Friday that sarin nerve gas was used in a deadly April 4 attack on a Syrian town, the latest confirmation of chemical weapons use in Syria's civil war.
The attack on Khan Sheikhoun in Syria's Idlib province left more than 90 people dead, including women and children, and sparked outrage around the world as photos and video of the aftermath, including quivering children dying on camera, were widely broadcast.
"I strongly condemn this atrocity, which wholly contradicts the norms enshrined in the Chemical Weapons Convention," Organization for the Prohibition of Chemical Weapons Director-General Ahmet Uzumcu said in a statement. "The perpetrators of this horrific attack must be held accountable for their crimes."
The investigation did not apportion blame. Its findings will be used by a joint United Nations-OPCW investigation team to assess who was responsible.
The U.S. State Department said in a statement issued Thursday night after the report was circulated to OPCW member states that "The facts reflect a despicable and highly dangerous record of chemical weapons use by the Assad regime."
The U.S. Navy guided-missile destroyer USS Porter launches a Tomahawk missile in the Mediterranean Sea, April 7, 2017. The United States blasted a Syrian airfield with a barrage of cruise missiles in retaliation for this week's chemical weapons attack against Khan Sheikhoun.
President Donald Trump cited images of the aftermath of the Khan Sheikhoun attack when he launched a punitive strike days later, firing cruise missiles on a Syrian government-controlled air base from where U.S. officials said the Syrian military had launched the chemical attack.
It was the first direct American assault on the Syrian government and Trump's most dramatic military order since becoming president months before.
Syrian President Bashar Assad has denied using chemical weapons. His staunch ally, Russian President Vladimir Putin, said earlier this month that he believed the attack was "a provocation" staged "by people who wanted to blame him (Assad) for that."
Both the U.S. and the OPCW were at pains to defend the probe's methodology. Investigators did not visit the scene of the attack, deeming it too dangerous, but analyzed samples from victims and survivors as well as interviewing witnesses.
The Syrian government joined the OPCW in 2013 after it was blamed for a deadly poison gas attack in a Damascus suburb. As it joined, Assad's government declared about 1,300 tons of chemical weapons and precursor chemicals, which were subsequently destroyed in an unprecedented international operation.
However, the organization has unanswered questions about the completeness of Syria's initial declaration, meaning that it has never conclusively been able to confirm that the country has no more chemical weapons.
Their fortunes enmeshed, Trump and Putin to hold first meeting next week
---
Signed in as mikenova
Share this story on NewsBlur
Shared stories are on their way…
What We Know So Far
---
This article first appeared on the Just Security site.
I recently published a timeline called, " Russian Provocations and Dangerous Acts since January 20, 2017."
Below is a new timeline of publicly reported events of Donald J. Trump's acts of accommodation toward Russia since the U.S. presidential election.
Daily Emails and Alerts- Get the best of Newsweek delivered to your inbox
Some readers may view several of these steps as acts of rapprochement to try to develop a more cooperative relationship with Russia, for example, to fight common enemies and avoid dangerous escalation.
Other readers may view several of these steps as incriminating evidence of quid pro quo or a dangerous appeasement to an adversary who attacked and will likely attack again the U.S. democratic system.
Am I missing anything? If so, tell us over at Just Security 's or my Twitter account.
November 8-May 9: May 9 marks the final day that FBI Director James Comey serves in office. In his testimony before the Senate Intelligence Committee, Comey is later asked (by Senator Joe Manchin) whether President Trump showed "any concern or interest or curiosity about what the Russians were doing." Comey responds that he does not recall any conversations with Trump about Russian election interference during the former FBI Director's time in office.
Comey is also asked (by Senator Martin Heinrich): "Did the President in any of those interactions that you've shared with us today ask you what you should be doing or what our government should be doing or the intelligence community to protect America against Russian interference in our election system?" Comey says he does not recall any conversation like that–"never." ( Politico – full transcript of testimony )
November 14: In their first official phone call, President-Elect Trump and Russian President Vladimir Putin agree on the "absolutely unsatisfactory state of bilateral relations" between Russia and the U.S., and the two leaders agree to meet at some point in the future. ( New York Times )
November 18: President-Elect Trump names retired Lt. Gen. Michael Flynn as his National Security Advisor, stirring controversy in part because of Flynn's ties to Russia. ( Washington Post )
In 2015, Flynn accepted payment from RT – a Russian propaganda channel –  to attend the station's gala event in Moscow. President Putin also attended the gala, and RT later publishes photos of the two dining next to each other.
Donald Trump speaks alongside White House Senior Advisor Jared Kushner during a meeting with manufacturing CEOs in the State Dining Room at the White House in Washington, DC, February 23, 2017. SAUL LOEB/AFP/Getty
Early-December: Russian Ambassador Sergey Kislyak meets with former National Security Advisor Michael Flynn and Trump Senior Advisor Jared Kushner in Trump Tower. The meeting is not disclosed to the public until March 2017.
According to the White House in March, its purpose was to "establish a line of communication." ( New York Times ). It is later revealed that in the meeting, Kushner suggested setting up a secure channel between the Trump transition team and the Kremlin, to be hosted at the Russian embassy or consulate. ( Washington Post )
December 12: President-Elect Trump officially nominates Rex Tillerson as Secretary of State, drawing some controversy around Tillerson's close relationship with Russia, having previously engaged in joint ventures with Rosneft, a state-backed Russian oil company, while CEO of Exxon-Mobil, and having received the Order of Friendship from Russia in 2013. ( New York Times )
Mid-December (possibly the 13th or 14th, according to flight data reviewed by the Washington Post ): Senior Trump Advisor Jared Kushner meets with Sergey Gorkov, chairman of Russia's government-owned Vnesheconombank (VEB) and a close ally of President Putin, at Russian Ambassador Kislyak's request. The bank was placed on the sanctions list following Russia's annexation of Crimea. ( New York Times )
December 29: Shortly after the White House notifies Russia of sanctions that the Obama administration will impose for election interference, Michael Flynn speaks with Russian Ambassador Kislyak. During the phone call, Flynn discusses the sanctions.
According to several current and former officials who read transcripts of the call, Flynn told Kislyak that Russia should not overreact to impending sanctions for election interference because the Trump administration would be in a position to revisit the sanctions and change policy toward Russia. ( Washington Post )
December 29: Within four hours of the Obama White House's announced sanctions against Russia for election interference, President-Elect Trump issues a written statement saying "it's time for our country to move on to bigger and better things." ( Fox News Politics )
December 30: Following Russia's surprise turnaround decision not to respond to the U.S. sanctions in kind, President-Elect Trump tweets: "Great move on delay (by V. Putin) – I always knew he was very smart!" ( Twitter )
Putin's decision came as a surprise in part because Russian Foreign Minister Sergey Lavrov had earlier said in  televised remarks, "Of course, we cannot leave these sanctions unanswered … Reciprocity is the law of diplomacy and international relations." ( ABC News ).
January 11: The United Arab Emirates helps set up a secret meeting in the Seychelles between Erik Prince, the founder of Blackwater and a Trump supporter (and brother of Betsy DeVos), and a Russian official close to President Putin whose identity is not disclosed. The apparent purpose of the meeting is reportedly to test Russia's commitment to Iran and to set up a communication channel between President-Elect Trump and Moscow.
Both the White House and Blackwater later deny that the meeting had a diplomatic purpose. ( Washington Post )
January 11: At a news conference, President-Elect Trump says he "think[s] it was Russia" that hacked the 2016 U.S. election but diminishes its significance, adding "but I think we also get hacked by other countries and other people," drawing comparisons to other incidents of hacking that have drawn less news coverage, and suggests that the DNC left itself open to hacking and deserves some blame. ( CNBC)
Post-January 20: In the "early weeks" of the administration, "top Trump administration officials, almost as soon as they took office, tasked State Department staffers with developing proposals for the lifting of economic sanctions," until their efforts were blocked by State Department officials and members of Congress ( Yahoo News' Michael Isikoff reporting with source on-the-record)
January 20-early February: National Security Advisor Michael Flynn advocates for closer military communication with Russia to fight ISIS. According to several current and former Pentagon sources, Flynn suggested that a military communications channel established to prevent in-air collisions be expanded for other purposes. Both the Pentagon and CentCom oppose Flynn's idea. ( Daily Beast )
January 26-February 13: Acting Attorney General Sally Yates meets personally with White House Counsel Don McGahn about National Security Advisor Flynn's conversations with Russian Ambassador Kislyak in December. Yates warns the White House Counsel that Flynn's saying that he did not discuss sanctions with the Russian Ambassador is untrue and that in her view Flynn is accordingly vulnerable to being blackmailed by Russia. Yates is fired on January 30 for refusing to enforce the immigration ban. ( ABC News ).
It is not until February 13 that Flynn is asked to resign following a Washington Post story revealing the meeting with Yates and the White House Counsel. ( New York Times )( Washington Post )
February 14: The New York Times reports that Russia has deployed a cruise missile in violation of the Intermediate-Range Nuclear Force (INF) treaty between the two countries. In congressional testimony, Gen. Paul Selva, the vice chairman of the Joint Chiefs of Staff states, "We believe that the Russians have deliberately deployed it in order to pose a threat to NATO and to facilities within the NATO area of responsibility."
The administration does not issue a public statement rebuking Russia. When President Trump is asked about the violation in a February 24 interview with Reuters, he says, "To me, it's a big deal" and that he "would bring it up" with President Putin "if and when we meet." ( New York Times ; Reuters )
March 17: German Chancellor Angela Merkel visits the White House for a meeting with President Trump. At the meeting, following a reporter's request that they shake hands, Merkel asked Trump if he wanted to oblige the reporter for a handshake, but he ignores her. ( BBC) Trump later tweets that it was a "GREAT" meeting, but reiterates that Germany has to invest more in NATO. ( Twitter )
March 21: The State Department announces that Secretary Rex Tillerson will not attend his first NATO meeting in Brussels on April 5-6, and will instead stay in the U.S. to meet with Chinese President Xi Jinping and President Trump at Trump's Mar-a-Lago resort in Florida. During the same announcement, the State Department notes that Tillerson will travel to Russia in April, drawing criticism that the administration is prioritizing Russia over historical allies and the NATO alliance. ( Reuters )
Subsequently, the State Department offers new dates to reschedule the NATO meeting so that Tillerson can attend. ( Reuters )
March 31: Secretary of State Rex Tillerson meets with NATO leaders in Brussels. In his remarks, Tillerson says: "As President Trump has made clear, it is no longer sustainable for the U.S. to maintain a disproportionate share of NATO's defense expenditures. Allies must increase defense spending." ( Washington Post )
April 2-27 Response to U.S. Ambassador to the United Nations Nikki Haley
April 23: In an Associated Press interview, President Trump expresses strong support for far right candidate Marine Le Pen in upcoming French elections; Le Pen is supported by President Putin and promises to remove France from the EU, a long-term goal for Putin. Le Pen had also visited Trump Tower in January. [ AP ; Politico ]
May 10: Secretary of State Tillerson meets with Russian Foreign Minister Lavrov and Ambassador Kislyak and says the US would no longer require Russia to unfreeze the construction of an American consulate in St. Petersburg before it considered handing back seized Russian diplomatic compounds in Maryland and New York as part of the Obama sanctions for election interference – a reversal of the position staked out two days prior by Undersecretary of State Thomas Shannon. ( Washington Post )
On May 10: during the Oval Office meeting with Russian Foreign Minister Lavrov and Ambassador Kislyak, President Trump:
May 10: Following the meeting with President Trump, Russian Foreign Minister Lavrov tells TASS: "At present, our dialogue is not as politicized as it used to be during Obama's presidency. The Trump administration, including the President himself and the Secretary of State, are people of action who are willing to negotiate." ( TASS )
May 25-26: Arriving in Europe with President Trump, White House economic advisor Gary Cohn tells reporters the U.S. is "looking at" the future of sanctions on Russia. When pressed on what the U.S. position currently is, he says: "Right now we don't have a position." ( ABC News ) The following day, Cohn counters that position, saying the U.S. will not lower sanctions on Russia and, "if anything, we would probably look to get tougher." ( Politico )
May 25: In Europe, President Trump chastises NATO leaders for their "chronic underpayments" to the alliance and does not reaffirm U.S. commitment to Article 5 – the collective defense clause of the NATO agreement – promising only "never [to] forsake the friends that stood by our side" in the wake of September 11 (a statement later labelled by the administration as an affirmation of Article 5).
According to Politico, several Trump advisors, including National Security Advisor H.R. McMaster, Secretary of State Rex Tillerson, and Defence Secretary Jim Mattis, were surprised by the omission, having endeavored to include language supporting Article 5 in Trump's remarks prior to the summit. ( Politico ).
National Security Council spokesman Michael Anton says Russia was not discussed in a larger meeting between American and European officials, but that he could not speak for a meeting involving just President Trump, President of the European Council Donald Tusk, and President of the European Commission Jean-Claude Juncker.
Tusk later says he is "not 100 percent sure" he and Trump share a "common position, common opinion, about Russia." ( New York Times )
May 26: At a political rally the day after the Brussels meeting, German Chancellor Angela Merkel says: "The times in which we could rely fully on others — they are somewhat over. This is what I experienced in the last few days. We Europeans truly have to take our fate into our own hands," implying that Europe could no longer rely on a close alliance with the U.S. ( New York Times )
May 30: In a press briefing, White House Press Secretary Sean Spicer is asked about President Trump's reaction to Angela Merkel's comments implying Europe could no longer rely on the U.S. He responds that Europe, "working in friendship with the U.S., the U.K., Russia, and other partners," is precisely "what the President called for." ( May 30 press briefing ).
Trump reacts to Merkel's comments on Twitter: "We have a MASSIVE trade deficit with Germany, plus they pay FAR LESS than they should on NATO & military. Very bad for U.S. This will change." ( Twitter)
June 5-7: On June 7, U.S. officials sent by the FBI to Doha to assist Qatar say they believe Russian hackers breached Qatar's state news agency and planted a fake news story to instigate tensions between Qatar and Arab states, after which several Arab countries cut ties with the emirate. ( CNN )
The news story in question, posted June 5, said that Qatari Emir Sheikh Tamim Al Hamad Al Thani praised Iran as an "Islamic power" and criticized U.S. policy; the story coincided with increased accusations that Qatar is financing terrorism. ( CNN )
June 6: Reacting to the news of Arab states cutting ties with Qatar, President Trump tweets: "During my recent trip to the Middle East I stated that there can no longer be funding of Radical Ideology. Leaders pointed to Qatar – look!" ( Twitter ).
The same day, State Department spokeswoman Heather Nauert appears to take a more conciliatory stance, saying the U.S. is "grateful" to Qatar its long support of an American presence in the country, and adding: "We have no plans to change our posture in Qatar." ( June 6 briefing )
June 13: While testifying before the Senate Foreign Relations Committee, Secretary of State Tillerson suggests that the Trump administration may not support a bipartisan bill that issues new, stronger sanctions against Russia for interference in the 2016 election.
Tillerson notes that the administration has communication channels open with Russia and does not want to close those channels off with "something new," signalling that the White House would prefer a softer version of the bill – a sentiment echoed by a senior administration official who suggest that the administration would work with House Republicans to "defang" the bill should it pass the Senate. The bill passes 98-2 on June 15th. ( Politico )
June 13: While testifying before the Senate Intelligence Committee, Attorney General Jeff Sessions says that although the intelligence community "appears" to agree that Russia interfered in the U.S. election, he "never received any detailed briefing on how hacking occurred or how information was alleged to have influenced the campaign."
Senator King followed up by asking, "You never sought any information about this rather dramatic attack on our country?" Sessions replied that he never did. ( Politico – transcript )
June 20: The Senate bill issuing new sanctions against Russia stalls in the House on ground that it may not adhere to a constitutional requirement that any legislation raising revenues must originate in the House, not the Senate. Senate Minority Leader Chuck Schumer (D-N.Y.) releases a statement shortly thereafter, saying that what House Republicans are "really doing" is "covering for a president who has been far too soft on Russia." ( Politico )
June 24: Several government officials report that the Trump administration has not taken any significant steps to prevent future election interference, although experts suggest it is likely to recur in 2018. The officials point to President Trump's lack of interest in the issue, his redirection of focus to the Obama administration's actions, his failure to fill certain positions at the Department of Homeland Security, and a lack of funding to upgrade "critical [technological] infrastructure" as the root cause of their concerns. In addition, "dozens of state officials told NBC News they have received little direction from Washington about election security." ( NBC News )
June 26: The Associated Press reports that President Trump's is "eager" to meet with Russian President Vladimir Putin in July, when both leaders are attending a multinational summit in Germany.
According to the AP, President Trump and some officials are pushing for a full bilateral diplomatic meeting, while other administration officials support a more cautious approach to Russia, especially while the investigation into Russian election meddling is ongoing. ( AP )
Ryan Goodman is co-editor-in-chief of Just Security. Ryan is the Anne and Joel Ehrenkranz Professor of Law at New York University School of Law. He served as Special Counsel to the General Counsel of the Department of Defense (2015-16).
Lawfare – Hard National Security Choices: Today's Headlines and Commentary
---
Military Commissions Chief Prosecutor Brigadier General Mark Martins will not seek a capital prosecution at the proposed war crimes trial against Indonesian al-Qaeda leader Riduan Isamuddin,the Miami Herald reports. Isamuddin, commonly called Hambali, is accused of directing three simultaneous bombings in Bali in 2002 and of coordinating an attack in 2003 against the J.W. Marriott hotel in Jakarta. The attacks collectively caused more than 200 deaths. After holding him at a CIA black site from 2003 to 2006, the government later transferred Hambali to Guantanamo. The Senate Torture Report states that the CIA subjected Hambali to enhanced interrogation techniques. Pentagon prosecutors announced charges against Hambali on June 21, meaning Hambali is the first Guantanamo detainee charged in a military commission during the Trump administration. Pentagon Convening Authority Harvey Rishikof must now decide whether to proceed with charges.
The New York Times reports on a growing concern that the NSA cannot stop the spread of cyber weapons stolen from the agency in the aftermath of the NotPetya attack earlier this week. NotPetya, the second cyberattack in the past month believed to implement stolen NSA tools, first targeted systems in Ukraine on Tuesday before spreading to more than 60 countries, Reuters reports. Security experts believe that the attack was designed to disable key Ukrainian computer systems rather than to extort funds, according to the Times. The NSA has not acknowledged responsibility for developing the weapons used in this or prior attacks.
The State Department issued enforcement guidelines for President Trumps immigration executive order after the Supreme Court partially lifted a lower-court injunction. The Court barred enforcement of the ban on those with a credible claim of a bona fide relationship with a person or entity in the United States. The guidelines limit bona fide relationships to close family, including a parent (including parent-in-law), spouse, child, adult son or daughter, son-in-law, daughter-in-law, [and] sibling, whether whole or half, including step relationships. Notably, the guidelines exclude extended family members and relationships that are not legally formalized, such as fiancés.
NATO members will increase defense spending by 4.3 percent in 2017, according to an announcement yesterday by Secretary General Jens Stoltenberg. The pledge is consistent with the alliances progressive increases in defense spending since the Russian invasion of Crimea in 2014, when members committed to raising annual defense spending to 2 percent of GDP by 2024. Five NATO member states currently meet this commitment (the U.S., the U.K., Poland, Estonia, and Greece).NATO members characterize the increase in defense spending as a response to security needs rather than as motivated by pressure from the Trump administration, which is unpopular with European constituencies. By contrast, Stoltenberg has pointed to the pledge as an express demonstration of the alliances commitment to taking on a greater share of defense spending in light of the Trump administrations concerns.
Wednesdays helicopter attack on the Supreme Court building in Venezuela has raised concerns that Venezuela may descend into civil war. Anti-government protests erupted in March following a Supreme Court ruling that weakened the opposition-dominated National Assembly. President Nicolas Maduro has called for a July 30 referendum on whether to create a new Constituent Assembly to replace the National Assembly and rewrite the Venezuelan constitution. The opposition criticized the proposed vote as a ploy to delay the presidential elections scheduled for October 2018 and announced its intention to boycott the vote.
North Korea issued a statement calling for the assassination of former South Korean President Park Geun-Hye and former director of the National Intelligence Service Lee Byung-ho nearly two months after accusing the pair of colluding with the CIA to assassinate North Korean leader Kim Jong-un. Relations between the North and South have strained in recent months after the Norths successive ballistic missile and nuclear tests.
Recent attacks on a district in northern Afghanistan by Islamic State fighters and former Taliban groups now aligned with the Islamic State suggest the group has expanded into a new geographical front, The New York Times reports. Fighters assaulted the Darzab district in the remote Jowzjan province and displaced the Taliban from its position of control. The Afghan government has deployed troops to the area to avoid losing control of the territory to the Islamic State.
The Senate Intelligence Committee seeks to complete its investigation of Russian meddling in the 2016 U.S. election by years end and to conclude witness interviews of approximately 90 congressmen before the August recess. Chairman Richard Burr made the announcement yesterday shortly after the committee concluded a hearing on Russian interference in European elections. The committees accelerated timeline contrasts with the approach taken by the House Intelligence Committee, which has not put forth a target end date for its investigation.
Chinese President Xi Jinping arrived today in Hong Kong in advance of the twentieth anniversary of the territorys return to Chinese rule on July 1, 1997. Xi is expected to reaffirm Chinas commitment to the one country, two systems framework that has provided for the citys relative autonomy from Beijing following its handover from the British. His visit comes at a time of growing popular support for greater independence from the mainland.
ICYMI: Yesterday, on Lawfare
Daniel Byman posted part II of his analysis of Al Qaedas record, outlining the factors contributing to the groups decline.
Lawfare editors announced the July 12 Hoover Book Soiree, featuring Jack Goldsmith in conversation with Graham Allison on Allisons new book, Destined for War: Can America and China Escape Thucydidess Trap?
Matthew Kahn posted a statement released by Military Commissions Chief Prosecutor Brigadier General Mark Martins in connection with military commissions hearings occurring this week in the case of Abd al-Hadi al-Iraqi.
Trey Herr analyzed the latest ransomware attacks and evaluated possible policy responses to limit future malware attacks.
Bruce Reidel considered whether Saudi King Salman will abdicate the throne and hand power to heir apparent Muhammad bin Salman.
Benjamin Wittes and Jonathan Rauch highlighted their recently coauthored Brookings report that featured a section on the intelligence oversight system. The full report, More Professionalism, Less Populism: How Voting Makes Us Stupid and What to Do About It, is available here. An interview with the authors on the Brookings podcast, Intersections, can be found here.
Ron Cheng advocated the use of financial sanctions and penalties as a regulatory method for combatting cybercrime.
Nicholas Weaver deconstructed the recent NotPetya ransomware and considered possible perpetrators and motives behind the attack.
Matthew and Alex Potcovaru flagged the Senate Intelligence Committees hearing yesterday on Russian meddling in European elections.
Matthew summarized materials contained in disclosure forms filed retroactively on Tuesday by former Trump campaign chairman Paul Manafort under the Foreign Agents Registration Act.
Email the Roundup Team noteworthy law and security-related articles to include, and follow us on Twitter and Facebook for additional commentary on these issues. Sign up to receive Lawfare in your inbox. Visit our Events Calendar to learn about upcoming national security events, and check out relevant job openings on our Job Board.
 Lawfare – Hard National Security Choices
The World Web Times Home Page wwtimes.com: Kremlin Believes U.S. Wants Regime Change In Russia M.N.: Whats the big news?! Kremlin believes this for about the last 100 years
---
"Kremlin Believes U.S. Wants Regime Change In Russia" – M.N.: What's the big news?! Kremlin believes this for about the last 100 years… Mike Nova (@mikenov) June 29, 2017 Pentagon Report: Kremlin Believes U.S. Wants Regime Change In Russia https://t.co/e9PoZ9Q0VO Mike Nova (@mikenov) June 29, 2017
 The World Web Times Home Page wwtimes.com
Donald Trump: Why there will never be a Trump in Europe
---
The US is a plutocracy to a degree that is unimaginable in western Europe
 Donald Trump
Kremlin Believes U.S. Wants Regime Change In Russia
---
WASHINGTON — Kremlin leaders believe the United States wants regime change in Russia, a worry that is feeding rising tensions between the two former Cold War foes, a U.S. defense intelligence report says.
The Defense Intelligence Agency (DIA) report, which was released on June 28, says Moscow has a "deep and abiding distrust of U.S. efforts to promote democracy around the world and what it perceives as a U.S. campaign to impose a single set of global values."
Despite Russia's largely successful military modernization since the Cold War, the report says "Moscow worries that U.S. attempts to dictate a set of acceptable international norms threatens the foundations of Kremlin power by giving license for foreign meddling in Russia's internal affairs."
"The Kremlin is convinced the United States is laying the groundwork for regime change in Russia, a conviction further reinforced by the events in Ukraine," the report says, noting that President Vladimir Putin's government has accused the United States of engineering the popular uprising that ousted Ukraine's Russia-friendly president, Viktor Yanukovich, in February 2014.
Russia responded by illegally annexing Ukraine's Crimea region in March 2014 and by supporting a separatist war in eastern Ukraine that has killed more than 10,000 people since it began in April that year. Moscow's actions in Ukraine led to rapidly deteriorating relations with the United States and its NATO allies, which imposed sanctions on Russia in retaliation.
While the report does not forecast a new, global ideological struggle akin to the Cold War, it cautions that Moscow "intends to use its military to promote stability on its own terms."
The 116-page intelligence document, titled Russia Military Power: Building A Military To Support Great Power Aspirations, offers a comprehensive assessment of Russian military power, saying the Kremlin has methodically and successfully rebuilt Russia's army, navy, and air force since the collapse of the Soviet Union.
"The Russian military today is on the rise — not as the same Soviet force that faced the West in the Cold War, dependent on large units with heavy equipment," the report says. It describes Russia's new military "as a smaller, more mobile, balanced force rapidly becoming capable of conducting the full range of modern warfare."
Speaking on June 28 at a graduation ceremony for military and police academy graduates in Moscow, Putin said that the Russian Army has become "significantly stronger" in recent years.
"Officers have become more professional. This was proven in the operations against terrorists in Syria," he said. "We are intending to be growing further the potential of our army and fleet, provide balanced and effective ground for development of all kinds of military units based on long-term plans and programs, improve the quality and intensity of military education.
"Only modern, powerful, and mobile armed forces can provide sovereignty and territorial integrity of our country and protect us and our allies from any potential aggressor, from pressure and blackmailing from the side of those who don't like a strong, independent, and sovereign Russia," Putin said.
The DIA report portrays Russia's intervention in Syria since 2015 as largely successful at "changing the entire dynamic of the conflict, bolstering [Syrian President Bashar al-Assad's] regime, and ensuring that no resolution to the conflict is possible without Moscow's agreement."
Besides boosting Assad's fortunes in his six-year civil war against Syrian rebels, the report says the Syria intervention was intended to eliminate Islamic extremist elements that originated on the former Soviet Union's territory to prevent them from returning home and threatening Russia.
As Russia continues to modernize and encounter military success, "within the next decade, an even more confident and capable Russia could emerge," the intelligence agency's director, Marine Lieutenant General Vincent Stewart, said in the report's preface.
The report was prepared before the election of President Donald Trump and reflects the Pentagon's view of the global security picture shifting after nearly two decades of heavy American focus on countering terrorism and fighting small-scale wars in Iraq and Afghanistan.
With its focus on the modernized Russian army and Russian insecurities about U.S. intentions, the report is sure to fuel debate over how to deal with Putin in Congress.
With reporting by AP
Keith Schiller – Google Search
---
Congressional investigators now want to interview Keith Schiller, President Donald Trump's longtime bodyguard-turned-White House aide, …
The Early Edition: June 29, 2017
---
Before the start of business, Just Security provides a curated summary of up-to-the-minute developments at home and abroad. Heres todays news.
SYRIA
They took the warning seriously. The White Houses warning that Syrian President Bashar al-Assad and his forces would face consequences for launching a chemical weapons attack seems to have worked for now, Defense Secretary James Mattis claimed yesterday, Julian E. Barnes reports at the Wall Street Journal.
A U.S. warning not to carry out further chemical weapons attacks was "devoid of any truth and not based on any facts" and was in fact a ploy to justify further direct attacks by the U.S., a Syrian Foreign Ministry source said today, according to Syrian state media. Reuters reports.
Moscow would respond to a U.S. provocation in Syria proportionally and with dignity, Russian Foreign Minister Sergey Lavrov said yesterday, warning the U.S. against launching a pre-emptive strike and casting doubt on the White Houses accusations that the Assad regime used chemical weapons in April, Max Greenwood reports at the Hill.
The counter-Islamic State strategy currently being finalized by the Pentagon looks very similar to Obamas approach, according to senior defense officials, the aim being defeating the militants, staying out of the Syrian Civil War and avoiding a confrontation with Iran, Karen De Young writes at the Washington Post.
Israels military targeted a Syrian military post after it fired a mortar that landed in the Israeli-controlled Golan Heights during a visit to the region by Prime Minister Benjamin Netanyahu yesterday, the AP reports.
U.S. journalist and former marine Austin Tice who is held hostage in Syria is believed to be alive, his parents said in an interview, having received information from the U.S. government, Maya Salam reports at the New York Times.
The chances for confrontation between the U.S. and Iran via their proxies in Syria and elsewhere could jeopardize the Joint Comprehensive Plan of Action (J.C.P.O.A.), the deal which puts verifiable curbs on Irans nuclear program for over a decade, and more, the director of the Future of Iran Initiative at the Atlantic Council Barbara Slavin writes at Just Security.
The U.S. military is silent on civilian deaths in Syria, keeping reporters in the dark and making it difficult to hold the military to account, Roy Gutman writes at The Daily Beast.
Islamic States ideology shows no signs of disappearing despite the fact that it is on the brink of military defeat, with regional issues and societal instability providing the conditions for the ideology to persist and the opportunity for the Islamic State to re-establish itself, Farah Najjar writes at Al Jazeera.
IRAQ
Their fictitious state has fallen. Iraqi forces have retaken the landmark Grand al-Nuri mosque in the battle to recapture Mosul today, the Iraqi military said, an Iraqi military spokesperson telling Iraqi state T.V. that the insurgents caliphate was over. Reuters reports.
Iraqi forces are fighting block by block in Mosul and Iraqi commanders hope that the offensive will be completed in the next few days, Maya Alleruzzo reports at the AP.
The Islamic State is facing its end game in Mosul and there is irreversible momentum and progress, U.K. Defense Secretary Michael Fallon said yesterday, the BBC reporting.
As the battle for Mosul reaches its final days the sectarian divisions still pose a problem for the besieged city, Salma Abdelaziz and Nick Paton Walsh report at CNN.
The Trump administration needs a wider strategy in the Middle East after the Islamic State has been defeated, reducing military support for the Iraqi government, understanding Turkeys fears about the creation of a greater Kurdistan, pressuring countries to step up the fight against Islamic State, and pushing back against Russia and Irans gains. John Bolton writes at the Wall Street Journal.
U.S.-led airstrikes continue. U.S. and coalition forces carried out 27 airstrikes against Islamic State targets in Syria on June 27. Separately, partner forces conducted five strikes against targets in Iraq. [Central Command]
The KOREAN PENINSULA
North Korea will continue to build up its nuclear arsenal despite U.N. sanctions, international pressure or military intervention, North Koreas ambassador to the U.N. Kim In Ryong told the Security Council yesterday. Edith M. Lederer reports at the AP.
President Trump and South Korean President Moon Jae-in will discuss the problem of North Korea when they meet for the first time at the White House today, a White House official insisting that the U.S. and South Korea share precisely the same goal the complete dismantlement of North Koreas nuclear and missile programs in a call with reporters ahead of the meeting. Jonathan Easley reports at the Hill.
Revised military options for North Korea including a military response will be presented to President Trump if Kim Jong-uns regime conducts an underground nuclear or ballistic missile test that suggests it has made major progress toward developing a weapon capable of reaching America, two U.S. military officials told CNNs Barbara Starr and Zachary Cohen.
Standing orders for the execution of South Koreas currently imprisoned former president Park Geun-hye and the director of her National Intelligence Service Lee Byung-ho were issued by North Korea yesterday, which said that the orders could be carried out anytime, anywhere and by any means, amounting to an assassination decree, reports Choe Sang-Hun at the New York Times.
RUSSIA
National Security Council staff have been tasked with coming up with deliverables ahead of President Trumps planned meeting with Russian President Vladimir Putin next week, former officials told Julian Borger at the Guardian.
Russia is preparing unspecified retaliatory measures in response to former president Barack Obamas decision to seize two Russian diplomatic compounds in December, a Russian Foreign Ministry spokesperson said yesterday, Reuters reporting.
A Senate sanctions bill targeting Russia and Iran hit a new hitch yesterday after the G.O.P. failed to commit to new and significant changes to the bill in the House proposed by Democrats, Elana Schor explains at POLITICO.
The Senate is being called on to re-send the Russian sanctions bill, which ran into an unexpected roadblock in the House, before the July 4 recess this week by the chairman of the House Foreign Affairs Committee Rep. Ed. Royce (R-Calif.) after Senate Majority Leader Mitch McConnell (R-Ky.) announced Tuesday that a vote on the G.O.P.s legislation to partially repeal and replace the healthcare law would be postponed until after the recess, the Hills Cristina Marcos reports.
Britains new aircraft carrier the H.M.S. Queen Elizabeth presents a large convenient target, the Russian military said today, warning Britain that it would be wise to keep its distance from Russias warships. Andrew Osborn and Dmitry Solovyov report at Reuters.
What threat does Russia pose and to whom? Jonathan Marcus explores the issues at the BBC following news that Russia will deploy troops in response to N.A.T.O.s deployment of troops eastwards. 
AFGHANISTAN
N.A.T.O. agreed to send more troops to Afghanistan in response to a request from N.A.T.O. commanders to send around 3,000 additional troops, Secretary-General Jens Stoltenberg saying that 15 nations had already promised additional contributions and that more were expected later in the day ahead of a N.A.T.O. defense ministers meeting in Brussels today, Lorne Cook reports at the AP.
Two Taliban groups that recently switched allegiance to the Islamic State have taken over the Darzab district in northern Afghanistan, a new front for the Islamic State, which is opposed to the Taliban as well as the Afghan government, Jawad Sukhanyar and Rod Nordland report at the New York Times.
TRUMP ADMINISTRATION FOREIGN POLICY
President Trump accepted French President Emmanuel Macrons invitation to attend the Bastille Day military parade on July 14 yesterday, in which American soldiers will take part, France 24 reports.
Macron wants to work with Trump on counter-terrorism and said France would be perfectly aligned with the U.S. on responding to the use of chemical weapons in Syria, he said in his first interview since becoming president last week, Angelique Chrisafis examining the two leaders interactions so far at the Guardian.
A plan to merge all or parts of the U.S. Agency for International Development into the State Department and close 40 percent of U.S.A.I.D. missions abroad has been set in motion by Secretary of State Rex Tillerson, Andrew Natsios at the Washington Post explaining why thats a bad idea.
Just 5 months into our time here, weve cut over half a billion from the U.N. peacekeeping budget and were only getting started. U.S. ambassador to the U.N. Nikki Haley tweeted a bemusing message last night, the Hills Jacqueline Thomsen reports.
For me, its been helpful. Keeping foreign governments guessing about President Trumps next foreign policy move is a good thing, U.N. ambassador Nikki Haley told Congress yesterday, saying that it served as a powerful negotiating lever helping to secure cuts of hundreds of millions of dollars in peacekeeping costs. Colum Lynch writes at Foreign Policy.
The head of presidential personnel office Johnny DeStefano was attacked by Secretary of State Rex Tillerson last week for dismissing his appointments to senior State Department positions and questioning his judgment, Tillerson complaining that President Trump promised him space to make the decisions and hires he considered best, a senior White House aide told POLITICOs Josh Dawsey, Eliana Johnson and Alex Isenstadt.
The MUSLIM BAN
President Trumps revised travel ban targeting travelers from six Muslim-majority countries will go into effect today, likely in the evening, a Department of Homeland Security spokesperson telling NBC News last night that detailed guidance will be provided to D.H.S. professionals.
State Department guidelines outlining new criteria for visa applicants from the countries affected by the ban compiled following Mondays Supreme Court decision partially reinstating the ban state that new applicants must prove a relationship to a close relative already resident in the U.S. to be eligible for a visa, close relative defined as a parent, spouse, child, adult son or daughter, son or daughter-in-law or sibling excluding categories that were laid out in the Supreme Court opinion Al Jazeera reports.
Grandparents, grandchildren, aunts, uncles, nieces, nephews, cousins, brothers- and sisters-in law, fiances or other extended family members are not included in the definition of close family relationships in the new guidelines sent to all U.S. embassies and consulates late last night, the APreports.
The new rules are unlikely to impact immediately at airports in the U.S. or elsewhere, instead being most apparent in the decision-making by embassy and other government officials around the world as to who is granted a visa under the travel ban, Laura Meckler and Brent Kendall explain at the Wall Street Journal.
TRUMP-RUSSIA INVESTIGATION
A plan to file a complaint against fired F.B.I. director James Comey with the Justice Department centering on his testimony before the Senate Intelligence Committee in which he admitted to arranging for his memos recording his conversations with President Trump to be passed to the media is being postponed by Trumps personal lawyer Marc Kasowitz, the Hills Jordan Fabian reports.
Election officials in 21 states were asked to make public information about Russian attempts to hack their election systems during last years presidential election by the Senate Intelligence Committee in a letter sent last week, the Hills Katie Bo Williams reports.
Former chief of staff to special counsel Robert Mueller Daniel Levin was approached by President Trumps lawyers to join his personal legal team to deal with the growing probe into possible collusion with Russia, as someone familiar with Mueller and his approach to investigations, reports Josh Dawsey at POLITICO.
Theres a convincing argument that the U.S. Republican Party is already similar to Putin-supported parties in Europe given its increasingly favorable views of Moscow and the House G.O.P. leaderships disinterest in investigating possible Russian interference in last years presidential election, yet it is ultimately up to Republican leaders to stop future Russian attacks on American democracy because they control both the executive and legislative branches, leaving them with a choice: liberty in an independent America or to serve a distant, self-serving master, writes former C.I.A. operations officer and independent candidate in last years presidential election Evan McMullin at the Washington Post.
CYBERSECURITY, PRIVACY and TECHNOLOGY
Airlines worldwide are being requested to increase security measures for flights headed for the U.S.or face the possibility of a total electronics ban for planes by the Homeland Security Department, Homeland Security Secretary John Kelly announced yesterday, France 24. reporting.
Passengers on U.S.-bound planes will be subjected to more extensive screening measures from this summer under enhanced procedures that will affect 105 countries, 180 airlines and an average of 2,000 daily flights implemented in lieu of imposing a laptop ban, the Hills Melanie Zanona reports.
A provision that would block the use of products from Russian-based global cybersecurity firm Kaspersky Lab over concerns that it might be vulnerable to Russian government influence is included in the Senates draft of the Department of Defenses budget rules, Reuters Dustin Volz tweetedyesterday.
The National Security Agency was requested to release everything it knows about the huge ransomware attack that spread globally this week by Rep. Ted Lieu (D-Calif.) in a letter to the agencys director, in which Lieu also urged the deployment of a kill switch to shut down the ransomware, if one exists. Max Greenwood reports at the Hill.
Paralysis may have been the motive behind Tuesdays ransomware attack which began in Kiev, Ukraine and spread around Europe and beyond, a far more sinister motive than blackmail, cybersecurity experts said yesterday, with many Ukrainians suspecting that Russia was behind the attack. Andrew E. Kramer writes at the New York Times.
There is growing concern that U.S. intelligence agencies have rushed to create cyberweapons that they cannot keep safe or disable once they fall into the wrong hands after National Security Agency cyberweapons were used in two attacks against two very different U.S. partners in the past month, the N.S.A. itself keeping quiet while the White House has deflected many questions and insisted that the focus should be on the attackers themselves, not the originators of the weapons they used. Nicole Perlroth and David E. Sanger write at the New York Times.
OTHER DEVELOPMENTS
The House Armed Services Committee easily passed its $696.5 billion defense policy last night,which now moves to the full House for a vote after the July 4 recess, the Hills Rebecca Kheel explaining that the bill would require the Pentagon to craft a comprehensive strategy on Russia, among various other provisions.
The U.S. and Australia began their biggest ever joint military exercises today, a show of force aimed at allies and potential foes, including China, alike, reports Colin Packham at Reuters.
Israeli forces shot and killed a Palestinian who opened fire on them today in the West Bank, according to Israels military, the AP reports.
The bodies of 17 mutilated civilians were recovered in the Philippine city of Marawi yesterday, according to the Philippine military, bringing the death toll in more than a month of fighting with Islamic State-inspired militants to 44 civilians, 71 soldiers and police officers and 299 militants. Felipe Villamour reports at the New York Times.
"We are faced with a complexity of intel challenges from multiple threats that we cannot afford to misunderstand." http://www.dia.mil/Portals/27/Documents/News/Military%20Power%20Publications/Russia%20Military%20Power%20Report%202017.pdf?ver=2017-06-28-144235-937 pic.twitter.com/4IaRCsOr5O
---
"We are faced with a complexity of intel challenges from multiple threats that we cannot afford to misunderstand."http://www.dia.mil/Portals/27/Documents/News/Military%20Power%20Publications/Russia%20Military%20Power%20Report%202017.pdf?ver=2017-06-28-144235-937 … pic.twitter.com/4IaRCsOr5O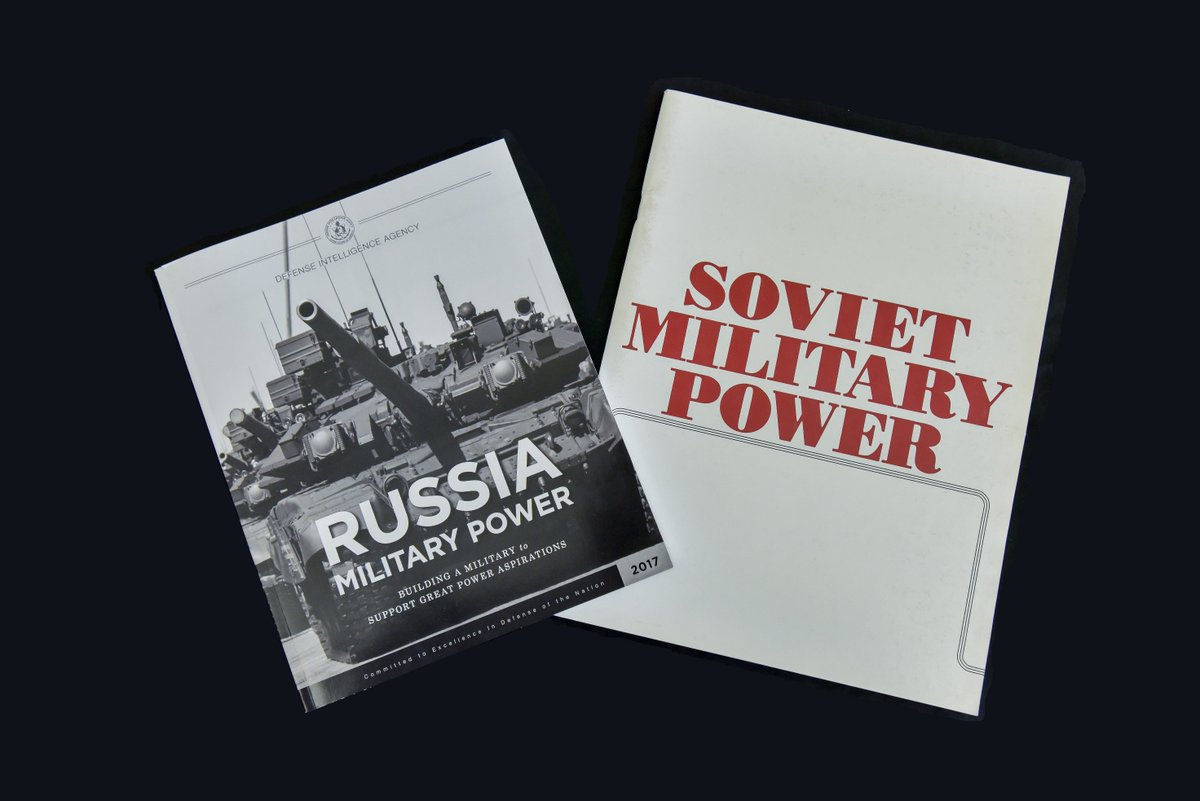 Palmer Report: Exasperated Rex Tillerson loses it while at White House, begins yelling at Donald Trumps staff
---
No one outside of Donald Trump and Vladimir Putin knows why Trump chose ExxonMobil CEO Rex Tillerson to be Secretary of State. That seems to include Tillerson, who has no idea why he was picked for the job, and has clearly never wanted it, and seems to only be there as a figurehead while Trump dismantles the State Department at Putin's request. It's all left Tillerson exasperated to the point that he's finally exploded.
While at the White House, Secretary of State Rex Tillerson lost control of himself and began yelling at a top Donald Trump staffer while in front of other Trump staffers, according to a Politico report (link). As it turns out Tillerson's frustrations with Trump are largely the same as those who oppose Trump: the State Department isn't being staffed, the United States government no longer has a diplomatic arm, and Tillerson has no role beyond holding the title.
Trump had lured Rex Tillerson into the job by telling him that he could hire anyone he wanted for the State Department. But Trump and his White House have gone on to block the appointment of any Democrats at all, or Republicans who have ever criticized Trump. Because nearly every self respecting person in government has a low opinion of the unstable Donald Trump, it means that basically none of Tillerson's hires are being approved.
Rex Tillerson seems to be in the process of finally figuring out what outsiders surmised from the start: the Putin-controlled Trump White House doesn't want there to a State Department, because the Russian government doesn't want the United States to have any diplomatic influence anywhere in the world. Even though Tillerson has a longtime close business relationship with Putin, he must not have known that he was supposed to take the job and do nothing while Trump destroyed the State Department. It's enough to make one wonder when the exasperated Tillerson will end up resigning. If you're a regular reader, feel free to support Palmer Report
The post Exasperated Rex Tillerson loses it while at White House, begins yelling at Donald Trump's staff appeared first on Palmer Report.
 Palmer Report
National Security: National security adviser McMaster defends Trumps approach with allies as tough love
---
He brushed past suggestions that Trump should try to calm jittery allies worried about Russia.
 National Security
Why Is Donald Trump Enabling Russian Espionage in America?
---
White House refuses to push back on aggressive Kremlin spying
How the Obama administration mishandled clandestine Russian interference in last years election has become the talk of the town and social media thanks to a new, detailed report by the Washington Post. That piece portrays a White House in disarray through 2016, unable to decide what to do about Kremlin meddling, despite high-grade intelligence confirming that Vladimir Putin had ordered his spy services to create electoral mayhem in America.
Of course, I told you that months ago, and Barack Obamas reputation for diffidence and indecision particularly regarding Russia, which was by no means confined to 2016 will mar his administrations legacy, deservedly so. Obamas fateful lack of pushback against the Kremlin will hang over last years election as the preeminent what-if for future historians to unravel.
Nevertheless, President Obamas mistakes on Russia are now confined to the past, while his successor keeps making them in real time. Donald Trumps recent tweets have only added to the mystery of his relationship with Moscow, which is the subject of no less than four major Washington investigations: by the FBI, by both houses of Congress, and by Special Counsel Robert Mueller.
After months of protesting that the issue of Russian interference in last years election was wholly fake, conjured by liberals and journalists, the president at last conceded (or at least strongly seemed to) that Moscow had, in fact, done something nefarious in 2016. Trump subsequently opined that the real collusion with the Kremlin had been done by Obama without adding any details and that the current White House resident is therefore owed an apology by the media!
Its difficult to know what to make of all this. All that can be stated for certain at present is that widely reported efforts by the presidents lawyers to get their client to stop sending inflammatory tweets which might be used against Trump by investigators and prosecutors have wholly failed.
Read the rest at The Observer …
Filed under: Counterintelligence, Espionage, USG
Sanctioning Russia With German and French Allies Who Needs Enemies?
---
The U.S. Senate has just passed a bill expanding the sanctions against Russia imposed earlier in response to Russian aggression in Ukraine and its seizure of Crimea. In addition, Russian threats against Baltic nations and…
The post Sanctioning Russia – With German and French Allies Who Needs Enemies? appeared first on Lima Charlie News.
Today's Headlines and Commentary
---
The ongoing ransomware attack across Europe, the United States, and Asia has raised concerns over the growing frequency of large-scale cyberattacks, The New York Times writes. The NotPetya attack is the second worldwide ransomware hacking since May, when the WannaCry virus disrupted the United Kingdoms National Health Service. The Times runs through what we know and dont yet know about the malware.
The Journal reports on Secretary of Defense James Mattiss comments that the lack of a chemical weapons attack showed that the Trump administrations warning to the Assad regime in Syria worked. Late on Monday, the U.S. threatened to use force against Syria in the case of another chemical attack after the Pentagon saw indications that an attempt may have been looming. Politico describesthe process behind the drafting and release of the administrations abrupt warning: while Mattis, Secretary of State Rex Tillerson, and National Security Advisor H.R. McMaster were all involved, the statement left numerous top officials across the State and Defense Departments blindsided.
The White House may shift the State Departments bureaus of Consular Affairs and Population, Refugees, and Migration to the Department of Homeland Security, CNN tells us. A White House official indicated that the proposal resulted from a brainstorming session dedicated to improving efficiencies across government, and is not yet a formal plan.
The Trump administration is considering taking a harsher stance on its relations with Pakistan in an effort to cut back Pakistani support for militant groups that have used the country as a base from which to conduct attacks in neighboring Afghanistan, Reuters reports. Options on the table include increased drone strikes, withholding of aid, and weakening Pakistans status as a U.S. ally. In a separate report released Tuesday, the Pentagon indicated that Pakistan was the most significant external factor affecting Afghan stability through governmental support of the Taliban and Haqqani Network. The Pakistani embassy in the United States warned the U.S. against using it as a scapegoat to explain challenges in Afghanistan.
Yesterday, the Qatari Foreign Minister met with Secretary of State Rex Tillerson in a closed-door meeting in Foggy Bottom, the Post reports. The two discussed the ongoing diplomatic crisis in the Gulf, which has shown no signs of resolution following Qatars rejection of the list of demands presented to it by the Gulf Cooperation Council States that recently cut their ties with Qatar. The Saudi Arabian Foreign Minister told the press yesterday that the demands were non-negotiable and were a prerequisite to re-engagement with Qatar. Later in the day, Tillerson also met with the Kuwaiti Minister of State, whose government has attempted to mediate the weeks-long dispute.
Oil companies have expressed concern over the Senates new package of Russian sanctions, which would prevent American participation in any oil production projects in which a Russian firm is involved anywhere in the globe, the Washington Post reports. But Senate Foreign Relations Committee Chairman Bob Corker (R-TN), who is shepherding the bill through the approval process, has said the issues can be easily addressed. The bill has stalled in the House over procedural concerns, and House Foreign Affairs Committee Chairman Ed Royce (R-CA) has called on the Senate to complete a fix prior to the July 4th recess.
Donald Trumps former campaign manager Paul Manafort, who has been under scrutiny amidst the various probes into Russian election interference, registered retroactively as an agent of a foreign government yesterday, reports The Wall Street Journal. The disclosure to the Justice Departments Foreign Agent Registration Act (FARA) unit marked an acknowledgement that a portion of Manaforts lobbying work on behalf of former Ukrainian president Viktor Yanukovych aimed to influence U.S. government officials and journalists. Manaforts spokesman said Manafort began working with the FARA unit to navigate the registration process in September of 2016, prior to the election results and the investigation into Russian election interference.
The Canadian Supreme Court ruled that a Canadian court can grant an injunction anywhere in the world, if such a move is required to secure the injunctions effectiveness, The Guardian reports. In the case, the Court forced Google to remove links to one companys content from all versions of its search engine across the globenot only the Canadian versionfollowing an intellectual property dispute with a competitor. Critics fear that the decision could lead to corporations and governments increasing censorship requests that then eliminate permissible content from the entire internet, no matter the location.
The trial of accused NSA leaker Reality Winner has been set for October, according to The Hill. Winner is charged with providing a top-secret NSA report on a 2016 Russian cyberattack on a voting software company to the news outlet The Intercept.
President Trump accepted French President Emmanuel Macrons invitation to meet in Paris on July 14th in celebration of Bastille Day as well as the 100th anniversary of the U.S. entrance into World War I, CNN reports. The two are expected to discuss a wide range of issues, including coordination on counterterrorism efforts.
A helicopter attacked Venezuelas Supreme Court yesterday, CNN reports. Prior to the attack, an ex-policeman posted a video online announcing that his group planned to launch an air and land assault to restore democracy to Venezuela. From the helicopter, attackers threw grenades and shot at the building, though no one was injured. Venezuelan president Nicolas Maduro activated the government security forces in response. The nation has been in the depths of a political and economic crisis which has seen many calls for a change in leadership. Some have claimed that the entire incident may have been staged by the government to generate legitimacy for a harsher crackdown on dissent.
 ICYMI: Yesterday, on Lawfare
Charlie Savage described the changes in the new, paperback edition of his book Power Wars, which provides a history of national-security legal policymaking in the Obama era.
Paul Rosenzweig asked if the cyberattack in Ukraine yesterday was a precursor to war, but updated the post after news broke that the cause was an outbreak of the Petya ransomware.
Shane R. Reeves examined previous attempts at creating safe zones in Syria and argued that without serious commitment, newly proposed zones will be just as ineffective or dangerous.
J. Dana Stuster posted the Middle East Ticker, covering the recent Saudi succession shakeup, the Gulf States demands to Qatar, and U.S. policy in Eastern Syria.
William I. Hitchcock reviewed Melissa Feinbergs Curtain of Lies: The Battle over Truth in Stalinist Eastern Europe (Oxford Univ. Press, 2017).
Matthew Kahn posted the video of yesterdays Senate Judiciary Committee hearing on Section 702 reauthorization.
Andrew Kent examined the Supreme Courts decision in Hernandez v. Mesa.
Jack Goldsmith announced the supplement to the new edition of Foreign Relations Law: Cases and Materials (6th Ed. 2017), the casebook he co-authored with Curtis Bradley.
Daniel Byman analyzed whether Al Qaeda is in decline.
Josh Blackman looked at the scope of the Supreme Courts decision in IRAP v. Trump.
Benjamin Wittes posted a copy of his FOIA request for internal FBI communications surrounding the firing of James Comey.
Email the Roundup Team noteworthy law and security-related articles to include, and follow us on Twitter and Facebook for additional commentary on these issues. Sign up to receive Lawfare in your inbox. Visit our Events Calendar to learn about upcoming national security events, and check out relevant job openings on our Job Board.
Senate Intelligence Committee Hearing on Russian Interference in European Elections
---
The Senate Intelligence Committee held a hearing on Russian interference in European elections.
Panel
5 Democratic Reps: The U.S. Can Turn Putinism Into an Opportunity
---
Our country faces a new crisis, one which endangers the underpinnings of representative democracy and freedom worldwide. The threat emanates from Putinism, a philosophy of dictatorship fused with kleptocratic economics. It views popular participation in government, a free and open capitalist economic system, and transparency in governance as ideological challenges that must be extinguished in order to "make the world safe for autocracy." Its proponents have been acting aggressively against the United States and others to achieve this objective, and those actions pose a clear and growing threat to our way of life.
We desperately need a forceful and coherent strategy — combined with willpower and perseverance — to overcome this assault on our system of government and adapt to the changing global security environment. Given how increasingly interconnected the world is, it has never been more important to shore up our country's existing alliances and attempt to expand them in response. We will not be able to turn back this tide of autocratic ideology on our own. We will need partners and new institutions capable of rising to the task.
This is our attempt to lay the groundwork for an updated U.S. national security and foreign policy strategy that can meet the needs of this dire moment.
Our country was established on the principles of representative democracy, individual freedom and promotion of the common good. In the post-World War II era, we upheld, strengthened and promoted those values throughout the world by establishing a system of alliances, partnerships and international organizations that prevented the recurrence of conditions which led to two catastrophic global wars. Despite shortcomings, this system has rendered a 75-year period of stability and growth, in which more people became more free and more prosperous than at any other time in human history. By providing societies with a framework for a better future and enabling widely shared prosperity, these values continue to be the best hope for the future of the United States and the world. But the system upholding those values must adapt.
Following the post–Cold War peace, time and transformative events have worn on the international system that we and our allies built to uphold our values. We face new threats and new questions about how to protect global stability in a changing world. A new authoritarian ideology has taken root, akin to fascism and autocracy in its assemblage of plutocrats, kleptocrats, right-wing nationalists, professional opportunists, state police and other clandestine services at the focal point of state power and international influence.
This plutocratic-kleptocratic authoritarian system seeks to bore into, and disassemble, democratic institutions from the inside out. It is powered by corruption and networks of illegitimate influence and clandestine personal enrichment, and it seeks to subvert the integrity of democratic institutions and their ability to perform public functions. Like many authoritarian ideologies, it acts to crush individual rights, weaken and corrode the structures supporting public and private transparency and accountability, and jettison the idea that state officials must, on behalf of the res publica, maintain a distinction between the public good and the private interests of national leaders. This militancy against democracy and individual freedom also makes it easier for similar ideologies to thrive, from the nihilistic cult of subjugation that ISIS propounds, to the totalitarianism of North Korea, to the more circumspect plutocratic governments of China and Iran.
Putinism is especially threatening because of its expansionist nature. The Russian state has overtly annexed Crimea and parts of the Republic of Georgia, the first such events since the end of World War II. What's more, the ideology of Putinism is being systematically exported, most notably by the Russian state security services, which constantly probe and exploit discontented facets of democratic polities worldwide in order to diminish their standing and thereby render the world safe for autocracy. Although many of these efforts date back further, the financial crash of 2008 strained representative governments, creating widespread opportunities for Putinism to seep into the cracks in the democratic consensus opened by the Great Recession. As the head of the Russian military's General Staff, a major theorist of this approach, put it, "Indirect and asymmetric actions… allow you to deprive the opposing side of de facto sovereignty without seizing any territory." With Moscow's influential intervention in the 2016 U.S. election and in other elections worldwide, it has become clear that if allowed to continue unchecked, this effort has the power to degrade representative democracy and fracture institutions such as the North Atlantic Treaty Organization (NATO) and the community that has become the European Union (E.U.), which have kept us free and secure for more than half a century.
Because this Putinist onslaught has demonstrated a capacity to erode our institutions and those of other democratic countries, it deserves a prominent place in our thinking about global security. We are sleepwalking if we do not recognize this danger, or if we purposely avoid it and turn to other matters. We must recognize that we find ourselves in a serious contest between our values of representative democracy, individual freedom, transparency, accountability and promotion of the common good, and the Putinist values of oppression, nihilism and kleptocracy. We must not ignore the Putinist challenge, lest we lose the game entirely.
The good news is that this will happen only if we let it happen. There is still time for us to adapt so that we can fight back, and, in the process, renew our commitment to our values and reshape the global order so that it can squarely address the needs of the 21st century.
We must respond by developing methods that strengthen support for the values of our countries and by updating our institutions so that the spread of Putinism is contained. Our societies and institutions must be strong, united and vital enough to present a superior and enduring alternative to autocratic movements. We must continue to prove the value of our system of government and economic organization, and encourage it to flourish wherever people see its appeal. We must be able and willing to defend our values with overpowering military force. And we must accomplish these tasks at the same time as we continue to act resolutely and unrelentingly to ensure the security of the United States and our allies from terrorists, ballistic missiles and many other dangers that threaten us.
Happily, while the threat we have described poses a fundamental danger to our values, it is not insurmountable. The strengths of Putinism, when confronted appropriately, can be countered. Battered as it may seem from recent shocks and trials, our system of government and economic organization will endure. It will endure because it is both morally superior to the dark vision offered by Putinism and more effective than any other system in providing individual freedom, widely shared prosperity and hope for a better future. So, while we must proactively confront Putinism, renew our societies' commitment to our values and refresh our institutions, in the long run — as it was in the Cold War — it will be confidence and patience that allow us to succeed.
So how do we combat this challenge?
First, we must be clear that our values are the bedrock of our policy. Our actions must always be guided by our belief in representative democracy, individual freedom, transparency, accountability and promotion of the common good.
That does not mean we cannot be pragmatic and work with partners and allies who do not share all of our values, nor does it mean that we should try to impose our values by force. The world is a complicated place, and compromises are essential to any effort to engage effectively with global politics. We must clearly express our principles, but we must also openly acknowledge when we decide to make pragmatic compromises to achieve essential national security objectives.
Second, it is absolutely crucial that we accomplish our goals by relying on alliances and partnerships and ensuring that our institutions will help sustain freedom and democracy in the 21st century. These institutions have, for the most part, served us very well. But as the world continues to change with the rise of new global powers, and shocks such as the Great Recession create new sources of discontent and contestation, we must recognize that the global order has fundamentally changed and no longer resembles the post–World War II power structure of the 1950s and '60s.
While the United States is far stronger today in absolute terms, it no longer possesses the overwhelming preponderance of relative economic and military power that allowed us to impose our foreign policy aims effectively on the world. We are, in many ways, a victim of our own success. The rest of the world is catching up, thanks to the order we put in place in the past century. We must recognize that we now contend with an array of powerful actors, possessing new interests and forming new alignments. It is unrealistic, and unnecessary, for us to continue to act as if we can accomplish our goals alone. Rather than deny a multi-polar world exists, we must embrace it and use it to our advantage.
For that reason, it must be a priority to build, strengthen and act via partnerships and alliances. We have an enormous new opportunity to build international solidarity regarding the maintenance of global stability and to strengthen international support for democratic values. We will have to be steadfast in our commitment to our existing — albeit updated — alliances and partnerships, using them as an essential tool through which we must work to achieve our security goals. We must also look for opportunities to rapidly adapt existing global institutions to this global shift and seek to construct new arrangements designed to help us strengthen democracy and withstand the challenge of Putinism.
While reinforcing NATO and the E.U., for example, we must now take stock of the threats that Putinist influence campaigns pose to those communities and integrate methods of resistance into their collective toolbox. The NATO alliance can be renovated to help its members track and expose Russian influence networks. Strengthening institutions, elevating transparency and prioritizing anti-corruption could become priority measures for the E.U. New agreements between NATO and the E.U. on issues such as cyber warfare could be established to combat Russian influence.
Meanwhile, we should build new partnerships and alliances that can help us meet our objectives in this new era. Crucially, many of these institutions will not look precisely like the institutions that got us through the Cold War because, as analysts of Putinism emphasize, "corruption is the lubricant on which this [Putinist] system operates" and "[u]ltimately it is because of the lack of rigorous oversight and transparency of democratic institutions that they are readily available for exploitation." Our efforts must be designed to cope with that reality.
As we survey the conditions worldwide, it may be time to consider establishing new alliances — regional and global — to promote the vibrancy of representative democracy, resist cyber and propaganda methods of undermining democratic values, fight corruption, elevate the need for transparency, strengthen free economies, and share knowledge about ways to combat the new dangers afflicting our societies.
Third, as we stare down the ideological threat of Putinism, we must ensure the safety and security of the American people and those of our allies and partners. That is an enormous challenge in itself, encompassing our continued fight against terrorist groups and their ideologies, our efforts to prevent the spread of nuclear weapons and our deterrence of North Korea and other actors who may wish to do us harm. We must be relentless and strategic in our efforts with partners to destroy terrorist groups, eliminate their leaders, dismantle their networks and drain them of their popular appeal. And we must make it absolutely clear that those who dare attack us or our allies do so at great peril.
As we confront the spread of Putinism, we need to invest in global security, ensuring that our NATO allies and other partners are able and ready to defend against conventional Russian military aggression. That will require a comprehensive strategy to deter Russia militarily, including more forward positioning of conventional military assets, deeper strategic relationships and more training side-by-side with our European partners, as well as systematic planning to counter Russia's military cyber, propaganda and hybrid warfare advances. We must be smart about this response, so that our investments strengthen our national security position to deter Russia while continuing to uphold our interest in nuclear stability and bolstering the institutions that undergird global security. For example, it would only weaken our position if we were to withdraw from our global commitments and engage in a fruitless nuclear arms race as a response to Russian provocation.
Fourth, diplomacy and development are a crucial part of this equation. Just as we cannot function without partners, we cannot rely on military force while neglecting diplomacy and development. It is essential to recognize that Putinism will not be overcome by military force alone, and we must design our response accordingly to involve the whole of government. Economic development and the strengthening of civil society will be crucial in this fight, and we will also need to consider ways that our diplomatic and developmental efforts can be designed to counter Putinist tactics.
Through the work of the State Department and other federal agencies, we need to develop new mechanisms to strengthen freedom of the press, disseminate accurate information quickly and support effective ways to combat Putinist propaganda. We must educate the global public about the danger of Russian influence campaigns and how to respond to them, as well as support institution-building and anti-corruption efforts now that they are urgent security issues. Efforts to get money out of politics, secure electoral systems and police opaque financial flows will be important. In addition to supporting robust State Department and U.S. Agency for International Development budgets for governance and democracy, initiatives such as potentially expanding the number of countries in the Millennium Challenge Corporation's candidate country pool — which by its mandate invests in poverty reduction for those countries that score sufficiently high enough on indicators like rule of law and anti-corruption — may assist these efforts.
Fifth, if we wish to prevent Putinism from succeeding in its efforts to portray representative democracy as a failed governmental system and to prey upon social discontents, one of the first orders of business is to ensure our countries have healthy economies that support broad-based opportunities. Statist crony capitalism is an inherently weak economic model, but if we do not keep the social compact strong and deliver equitable growth in our own countries, as analysts of Putinism note, it offers an opening for Putinism to achieve its goal of "strengthening the perception of the dysfunction of the Western democratic and economic system" and "weaken[ing] the European Union and the West's desirability, credibility, and moral authority."
Indeed, the imperative to prove that American society had to deliver on its promises played a major role in our Cold War–era strategy to contain and outlast the Soviet Union. As George Kennan, the architect of that containment strategy, explained, the competition with the Soviets was "a question of the degree to which the United States can create among the peoples of the world generally the impression of a country which knows what it wants, which is coping successfully with the problem of its internal life and with the responsibilities of a World Power, and which has a spiritual vitality capable of holding its own among major ideological currents of the time." The ultimate lesson, he wrote, was that "[t]o avoid destruction the United States need only measure up to its own best traditions." Making government and society work for the people is always critical, but in this contest it is even more imperative.
Finally, in addition to economics, we must also recognize that a program to counter Putinism will require new modes of domestic resistance. We must strengthen our societies against Putinist tactics that use the openness of our systems and our commitment to rules and procedural norms against us. "Gray zone" Putinist tactics, by operating below the threshold of open conflict and concrete response, strain our conceptual capacity to recognize and mitigate them before it is too late. Because most representative democracies are not habituated to these methods, and because many of these threats are deliberately ambiguous, we have not yet developed robust norms, concepts and institutions that would help us meet this challenge.
In hindsight, it is clear that the threat of Russian interference in the 2016 U.S. election merited a more robust response than U.S. officials adopted at the time. We must strive to ensure that the new insights we develop about such threats are translated into new ideas and new policies that provide effective responsive capabilities. As we do this, we must welcome the wealth of experience that our allies and partners are also developing as they confront similar threats worldwide.
For example, even though Russian actors funded multiple candidates vying for the 2017 French presidential election and apparently launched a massive hacking effort to hurt President Emmanuel Macron on the eve of the voting period, French voters understood the threat and they were not caught off-guard by the intervention. There is much to be learned by these and similar experiences in highlighting, naming, shaming and inculcating the populace and the press to the gravity of the threat. Potential approaches run the gamut of activity from sanctions to cyber efforts to public education to coordination with private organizations such as Facebook, Twitter and traditional news organizations. Developing and spreading these antibodies will be one of our most pressing tasks as we seek to combat this new danger.
Over the long run, if we can formulate these policy approaches, we stand a good chance of countering the advantages of our Putinist opponents and winning the ideological competition. As we did in the previous century, we can best this new challenge while renewing our values, and build a better world in the process.